Mercedes-Benz Releases More Details for the Vision Tokyo Concept

Vision Tokyo is the latest and greatest experience, provided by Mercedes-Benz. This is machine with a monolithic structure, futuristic design and stunningly comfortable lounge ambience. Efficient, beautiful and versatile, this vehicle can even drive autonomously. But at the same time, the innovative five-seater continues the design concept of the Vision Enter-G-Force, AMG Vision Gran Turismo and G-Code.
The Vision Tokyo is a homage to the urban Generation Z, the cohort of people who were born after 1995. These are indeed the young men and women that feel the latest media technology is not only an extra to their life, but it is part of it. And this is why the Vision Tokyo Concept is not just a vehicle that is used to get passengers around, but it is also a digital computer that will be the perfect companion for young people. And with the provided Deep Machine Learning and Intelligent Predictive Engine, the journey whit this vehicle will be familiar and intriguing at the same time.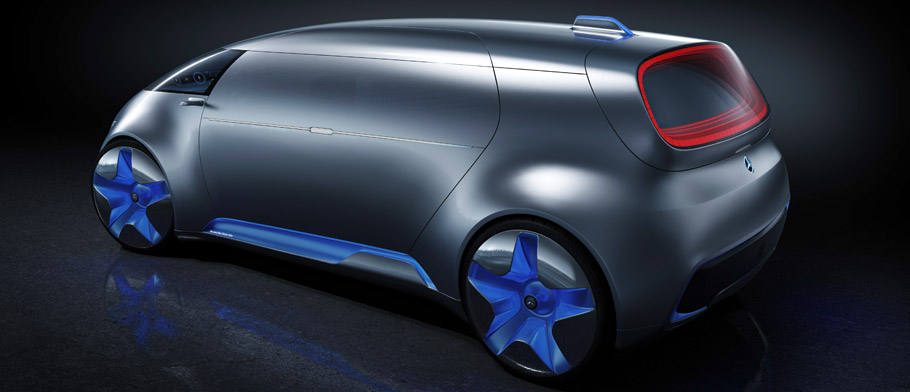 As you can see, the Vision Tokyo Concept adopts different approach. The surface and lines are illuminated in blue, along with the 26-inch wheels and the side skirts. And instead of conventional windscreen, the Concept offers a continuous stretch of glass panelling. It is similar to the glazed cockpit of a powerboat. Furthermore, the area across the front of the vehicle can be used to display series of numerous functions. For example, if music is played, it will visualize a sound pattern. The rear window is set between red LED cubes and once again there is a special LED field that can be put into use: an indicator or as a part of analyser function.
SEE ALSO: Carbonfiber Dynamics Releases Aero Program for Mercedes-Benz C63
The dimensions of the vehicle are similar to those of a mid-series vehicle. It offers space for up to five passengers and the interior is accessed via special upward-swinging door on the left-hand side.
And of course, in case the Vision Tokyo should be controlled manually, there is seat facing in the direction of travel and can be released from the centre of the couch at the front. The steering wheel has also that "stand by" function and appears and disappears when required.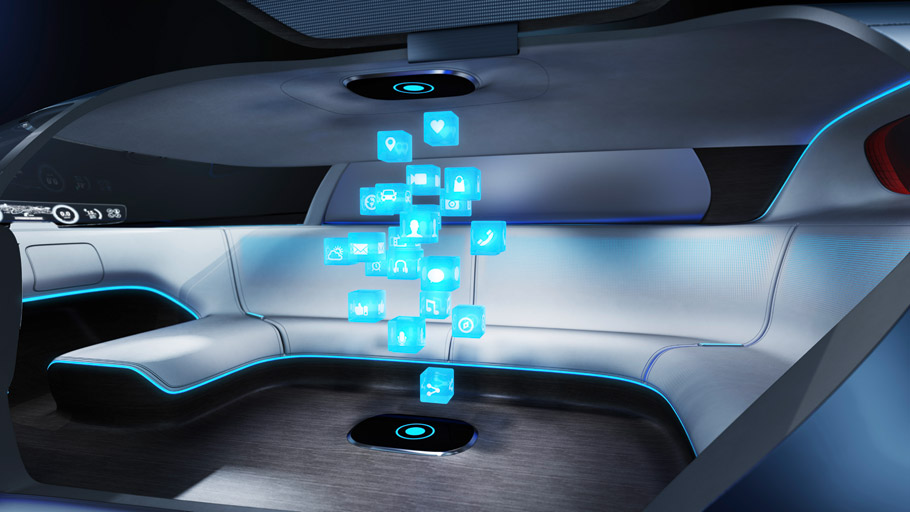 And let's check out the drivetrain system. The Vision Tokyo comes with special fuel cell technology, based on the F-CELL PLUG-In HYBRID of the F 015 Luxury in Motion and blends the on-board generation of electricity with powerful, yet compact high-voltage battery. The electric hybrid syste can go to up to 980 kilometers. The battery alone can drive you for about 190 kilometers, which means the fuel cell is capable of going about 790 km. How cool is that?
Source: Mercedes-Benz