MINI Cooper D 5-Door Hatchback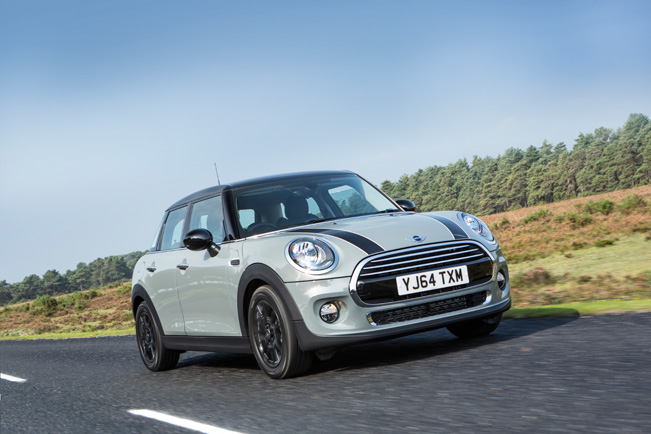 Before the new many first-ever five-door hatchback makes an official world debut at the Paris Motor Show 2014, the company decided to unveil their pricing strategy for the UK, the new model will start at £14,350 ($23,545), the company's second-biggest market worldwide. Compared to the 3-door, the car with two extra doors is just £600 more expensive. A more than reasonable increase, considering the advantages you get. If you put the two cars side by side, you will notice the new model has a longer wheelbase and a bigger trunk. Those extra 72-mm in between the wheels, translate into more room in the back, critical for rear seat passengers.
As for the technical specs, the exact same configurations are available. The range starting with the MINI one which is also the cheapest one, priced at at £14,350 ($23,545), with that kind of money you get a 12-liter 3-cylinder turbo-charged engine making 102 hp (76 kW) and a maxing torque of 133 lb-ft (180 Nm), more than enough for a car that weighs just over 1.2 tons. The MINI one D comes with a similar 12 liter 3-cylinder diesel engine making 95 hp (70 kW), and maximum torque power of 163 lb-ft (220 Nm) and better fuel consumption. But it's more expensive, starting at £15,480 ($25,414). The Cooper comes with a new generation of 1.5 liter 3-cylinder engines. Depending on your choice, you can get a petrol or a diesel one. The petrol engines makes 136 hp (101 kW), 162 lb ft (219 Nm) of torque, while the Cooper D makes 116 hp (86 kW) , 200 lb-ft (271 Nm) of torque feed. Prices for the petrol model start at £15,900 ($26,096). While the more frugal choice is more expensive, starting at £17,050 ($27,974).
The top tier models are the Cooper S and the Cooper SD. The SD will be using a new engine that will be making its first appearance on the MINI, its 2-liter 4-cylinder  turbocharged diesel making 170 hp (126 kW) , 266 lb-ft (360 Nm) of torque.
Source: MINI