2013 MINI Paceman by Roberto Cavalli Supports the Life Ball in Vienna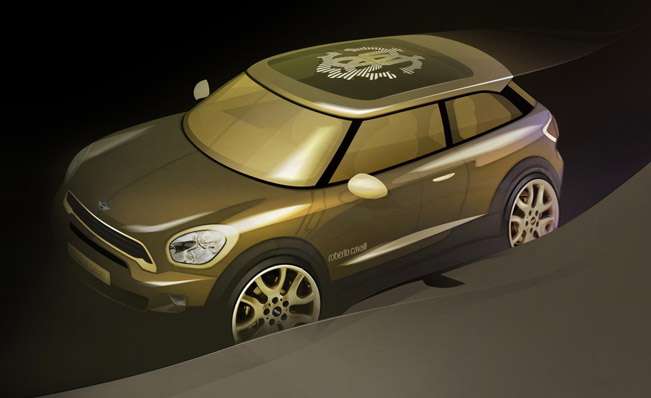 The Life Ball 2013 in Vienna is just around the corner and hence we are very pleased to see the latest design on a MINI model, which will support this charity event. The mission of the Life Ball is to raise awareness of AIDS and pleads for tolerance, education and solidarity.
As a matter of fact, MINI will participate in the Ball for the 13th time in succession by donating one of its models. A particular MINI model will be given a makeover by an internationally renowned designer before being auctioned at the ball.
The proceeds will go to projects dedicated prevention of HIV and AIDS. Another interesting fact is that so far the Life Ball MINI auctions have raised total proceeds in excess of half a million Euros.
For this year, a Paceman, the youngest and seventh model in the MINI family, will be transformed by the famous fashion designer Roberto Cavalli. With this particular model, the designer encounters the first stylish, urban Sports Activity Coupé. Its sporty design and striking coupé silhouette will perfectly complement Cavalli's unconventional style.
To be more precise, the exterior design features iridescent paintwork that shimmers from black to brown depending on the incidence of light. In addition, there are dynamically stretched lines that accentuate even further the agility of this two-door coupé. Of course, Roberto Cavalli's expressive logo can be seen on the car – on its roof.
2013 MINI Paceman by Roberto Cavalli will be formally unveiled during the official opening of the new Cavalli store in Vienna's "Goldenes Quart1er" on 24th of May. Then the model will be auctioned in the Hall of Ceremonies at Vienna's Hofburg palace as part of the AIDS Solidarity Gala on 25th of May.
Source: MINI