2012 MINI Roadster by Franca Sozzani - an inspiring design
2012 MINI Roadster by Franca Sozzani is the special car, designed by Franca Sozzani (chief editor of Vogue). This exquisite MINI car was made to mark the 20th anniversary of the Life Ball charity event in Vienna.
MINI Roadster served as a base model for this inspiring floral design of the vehicle. In fact, the Roadster is the first open-top two-seater in the brand's history. It comes with 184 horsepower (135 kW) and has a top speed of 227 km/h (141 mph).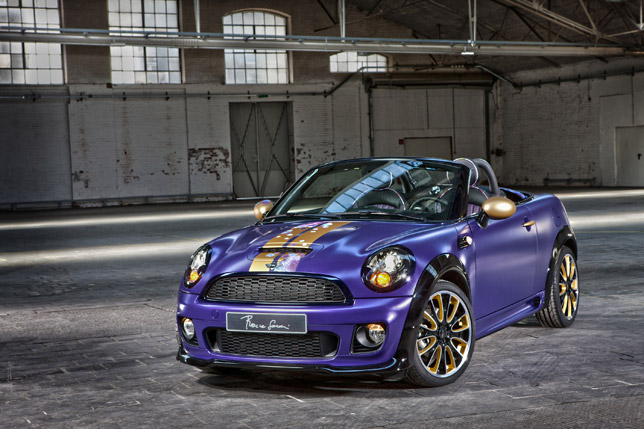 Franca Sozzani decorated the roof of the Roadster in a stylishly intricate floral design. All those floral motives are harmoniously combined with the trendiest color of all the Deepest Purple. It was applied as a matt paintwork over the car, and in addition is complemented by gold hallmark MINI rally stripes.
As you can see the overall appearance of the vehicle is more than impressive. In my opinion it is even a work of art.
The interior of the car is as inspiring and exceptional as the exterior itself. For instance, for the instruments and brass-colored touches on the circular elements is used printed leather.
The designer Sozzani spoke about the inspiration behind this unique design, which will stay in the history of the MINI:
"The concept behind the MINI customisation is inspired by the beautiful and elegant women who in the past used to wear a scarf draped around their head when driving a convertible. Flowers are a symbol of joy and life. And the Life Ball is always fighting for life and joy."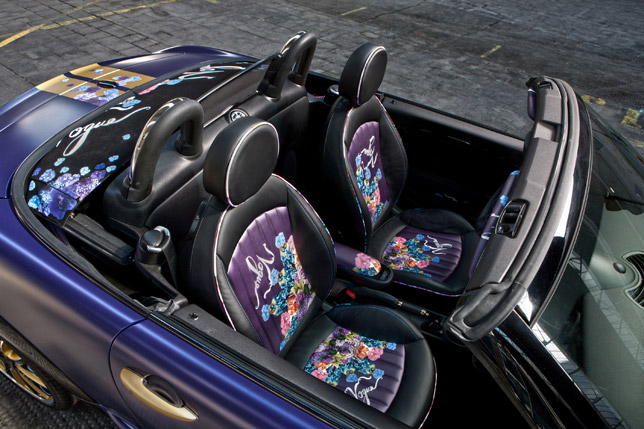 Source: MINI