MM Industries is Selling the Avocet

Project Avocet returns! If this does not speak anything to you then we should explain that this is a sportscar programme which aims to deliver unique designs, performance and driving experience. And unfortunately (or not) it is to be marketed for sale internationally as a fully developed product. Behind the development of the supercar is MM Industries, which is a privately owned automotive enterprise.
Avocet is a very stylish car that is ultra-lightweight, have seats for only two persons and features exceptional chassis dynamics and awesome performance. During the development of Avocet, MMI has made the possibility of inclusding alternative powertrains and componentry, plus the possibilities of hybrid drive.
SEE ALSO: FCA Teases SRT Tomahawk Vision Gran Turismo [VIDEO]
The design of the car incorporates an aluminium honeycomb chassis, centre tub, subframes and sub-assemblies. The standard equipment here combines a steeply inclined windscreen with a very attractive low-line wrap-around aero-screened 'Spyder' version.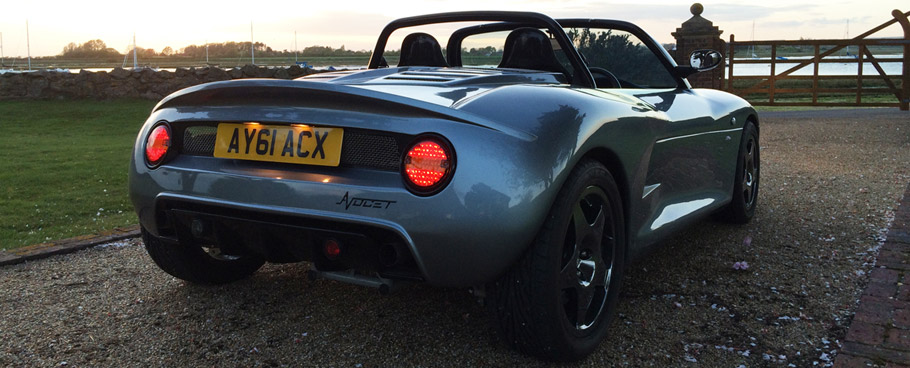 In addition, under the hood, the Avocet is powered by Ford's 2.0-litre engine, producing 150 hp (110 kW), while the Mountune developed option features an uprated version of this unit, generating 225 hp (165 kW). The weight of the car is around 700 kilograms, so this promises extreme performance. Precisely, it needs 5 seconds to cover the 0-60 acceleration sprint.
Other cool custom features, which will also go on sale (in terms of design patent), are the removable roof and exclusive detachable travel luggage.
And obviously it is now the right time for the project to move on, so that it can stay alive and the new owner develop its fantastic potential. Fingers grossed!
Source: MM Industries