Moonlight Blue HRE Performance Wheels Audi S6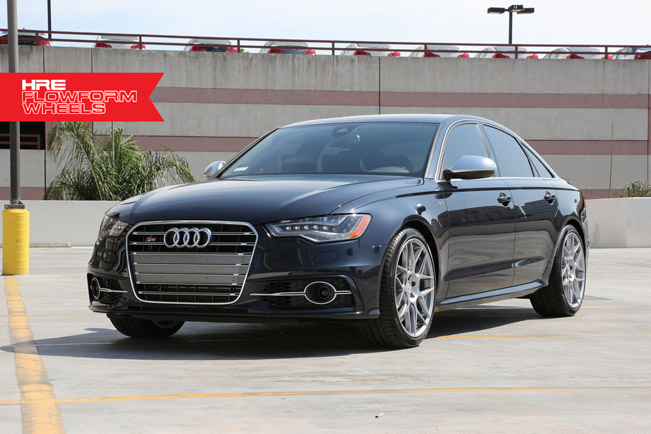 The original Audi S6 (C7) which came out this year, ides under its hood a powerful V8 engine. The latter is a toned down S8 version. The unit is matched with a 7-speed S-tronic Double Clutch Gearbox.
This Audi power stands at 420 hp (309 kW) and the 550 Nm (405 lb-ft) of torque and it is split cleverly through Audi's impeccable quattro system. Now the professionals at HRE Wheels are making their version of the S6, equipping it with HRE FlowForm wheels.
This Moonlight Blue Audi S6 was factory produced with Carbon Atlas inlays, black leather interior and LED headlights, among other exclusive attributes. For this reason the tuners decided to make a single modification and add a 20" set of HRE FlowForm wheels in Gloss Silver.
The wheels were matched accordingly with 255/35/20 Pirelli P Zero tires. According to HRE Wheels specialists this modification was enough in order to express the unique nature of this special car. In fact, they have realized that sometimes, less is more.
The result is that the phenomenal S6 now exudes individuality and in fact, it immediately stands among other vehicles.
Source: HRE Performance Wheels