HRE Performance Enhances Volkswagen Beetle Turbo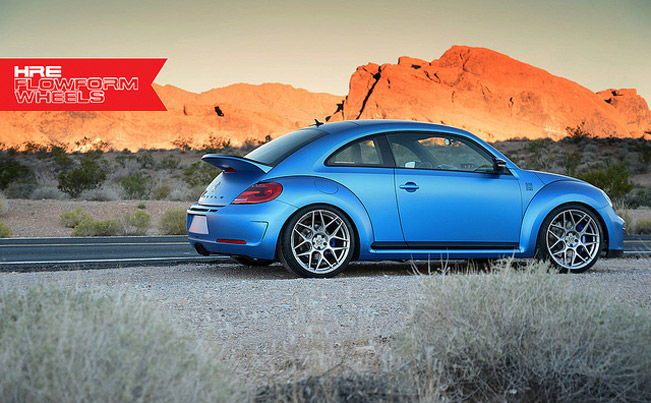 HRE Performance has improved the visual characteristics of a Volkswagen Beetle Turbo by featuring to it their FlowForm wheels. To be more precise, this Super Beetle now runs on Gloss Silver FF01 wheels.
What is special about this Turbo version of the iconic car is that it is equipped with the award-winning EA888 2.0-liter turbocharged inline four-cylinder TSI® engine. It is able to produce 210 horsepower (155 kW) and can generate 207 pound-feet (280 Nm) of torque.
This enables the vehicle to accelerate from 0 to 100 km/h in only 6.6 seconds and to reach an electronically limited top speed of 130 mph. The power of the engine is transmitted via six-speed manual transmission.
However, for the tuners at HRE 210 horsepower weren't enough. With the help of an APR Stage IV GTX Turbocharger, in addition to various other APR upgrades, they were able to enhance the power of the car up to 500hp (368 kW).
Furthermore, the original color of the car is now hidden under a foiling. This "Super" Beetle is wrapped in Matte Azure Blue Metallic delivered by ORACAL. What is left to mention is that the Gloss Silver wheels are in size 20"x9" and they give a final touch to this project.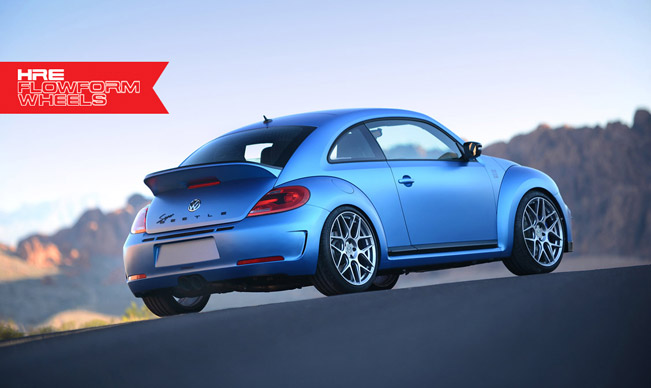 Source: HRE Performance Wheels