Mopar Dodge Challenger Drag Pak is here. And it has a lot to show. First of all, let's say, that Mopar stayed true to the high-performance world. And second: the Dodge, revealed today, offers even with some optional packs. The Dodge will be offered with the supercharged 354-cubic-inch Gen III HEMI engine or the a naturally aspirated 426-cubic-inch Gen III HEMI engine. Tuning with optional powerplants. Sounds good to me.
Mopar Dodge Challenger Drag Pak, as the name suggests, it is especially created for the most passionate drag racers. For example, for racers in the  National Hot Rod Association (NHRA). Furthermore, the Drag Pak includes all the latest technology trends, along with numerous improvements and additions.
The Mopar Dodge Challenger Drag Pak and what it has to offer
The heart of the beast is a supercharged 354 HEMI powerplant, especially forged with crankshaft and numerous custom calibrations and fine tunings. On the other hand, the naturally aspirated 426 Race HEMI is created also with aluminum components and steel liners. The Drag Pak comes with special race automatic transmission, that is fine tuned to match perfectly with the 354 and the 426 engine options.

Furthermore, each powerplant option comes and with unique graphic pack. The supercharged version comes with Mopar Blue stripe and the "354 Supercharged" graphic. The naturally aspirated model comes with the Drag Pak sports black stripe and with the special 426 HEMI engine graphic.

And the exterior design of the The Mopar Dodge Challenger Drag Pak is completed with special 15-inch lightweight wheels, that include the Mopar logo. The vehicles will also feature special brake rotors with race-focused calipers and master cylinder. And one of the most interesting upgrades is the addition of a more user-friendly hood. It is especially designed to look good, but also to provide fast and easier maintenance.
SEE ALSO: 2016 Dodge Viper Can be Ordered in 50 Million Different Variants!
The Mopar Dodge Challenge Drag Pak will be soon offered for  orders in authorized Dodge dealers. Orders will start from July 23, when the Mopar NHRA kick off the special Mopar Block Party in Golden, Colorado.
Prices for the Mopar Dodge Challenge Drag Pak will start from $99, 426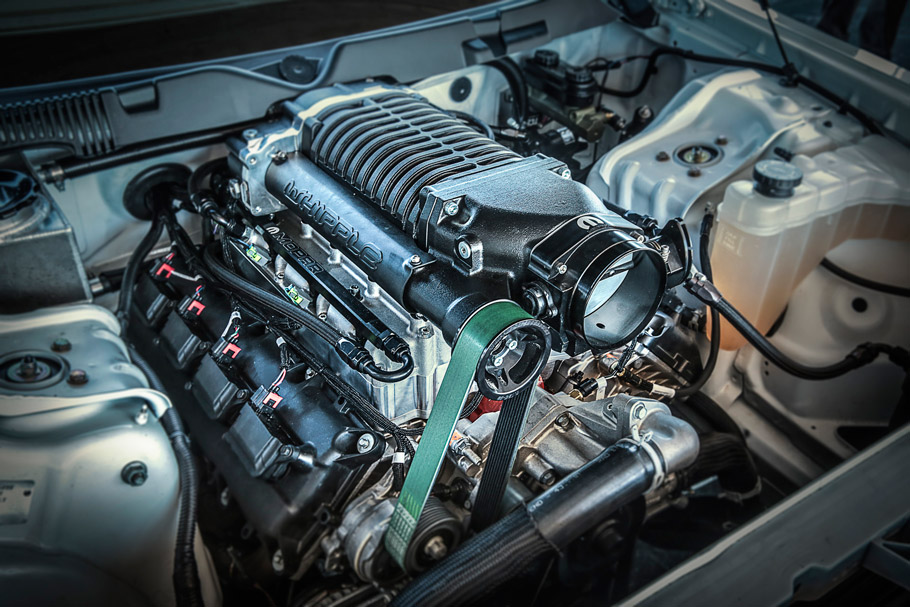 Source: Mopar