Moparized Jeep Wrangler Debut At Jeep-Heep-Heep Event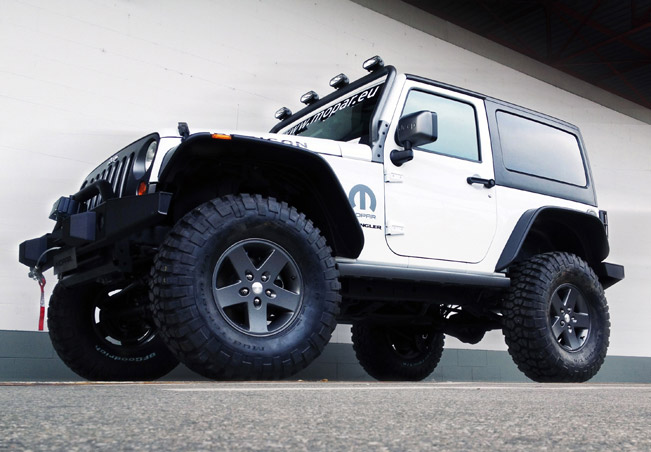 Mopar is known for delivering one of the best optimizations for vehicles around the world. Just like the off-road passion, the brand knows no boundaries. Its latest project is on Jeep Wrangler Rubicon which is equipped with the best specific off-road accessories.
The vehicle made its debut at the 17th edition of 'Jeep-Heep-Heep'. This is an annual event staged at Crans-Montana (Switzerland) which this year happened between 28th and 29th of September. The show was organised for the first time in 1997, and since then it has grown in terms of number of participants, and audience and is today the third most important Jeep meeting in Europe.
To go further into details, the event includes off-road tracks with different degrees of difficulty, skill tests, current model showcases and sales stands. This year, Mopar decided to go to the event with an optimization of the two-door Jeep Wrangler JK Rubicon.
In fact, this is the most off-road oriented model of the Jeep range. Given this fact and the fact that it is equipped with a Mopar accessory kit, the vehicle is undoubtedly unique and distinctive. For instance, what Mopar has done is to install a new Light Bar around the windscreen.
The Light Bar is offered with two or four lights, and can be fitted on all Wrangler models from 2007 onwards. In addition, the Rubicon also has unique new exterior, oversized tyres and reinforced front bumpers with built-in winch.
Source: Jeep