Mulgari Mercedes-Benz C63 AMG - 510HP and 710Nm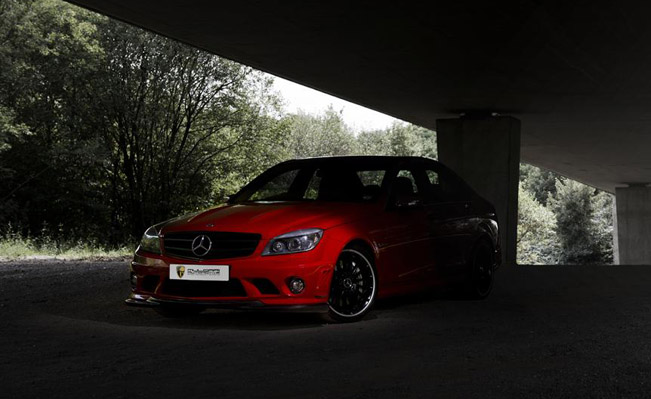 Mulgari has announced their project called "510" based on Mercedes-Benz C63 AMG. As you may suggest, the number stands for the amount of HP, which the mighty 6.2 liter V8 produces. Designed as a lifestyle upgrade the "510" not only boasts impressive horsepower figures but also offers the customer a unique identity.
The 6.2 liter naturally aspirated V8 is boosted to 510HP (380 kW) and 705Nm (521 lb-ft) of torque – an increase of 63HP and 105Nm. 0-100 km/h in less than 4.3 seconds and a top speed of over 275 km/h (171 mph).
The 510 features a brand new stainless steel exhaust system with active valve technology. Designed with everyday living in mind, the active valve system allows the user to control the sound track they desire with a simple push of a button.
The exterior boasts some carbon fiber elements like front splitter and a new rear spoiler improving the aerodynamics.
High performance vehicles demand high performance braking. All Mulgari 510's receive upgraded performance braking fluids and materials.
The entire package costs £7,995 (VAT included).
Source: Mulgari