New Ford Fiesta ECOnetic Is Uk'S Greenest Family Car
The all-new Ford Fiesta – December's top-selling car – is the latest to benefit from the ECOnetic package of extra fuel efficiency refinements already available on Focus and Mondeo.
For the Ford Fiesta ECOnetic, modifications include lowered suspension, aerodynamic body styling and a gear change alert.  Together these help to lower fuel consumption to 76.3mpg and CO2 emissions to 98g/km.
Since the all-new Ford Fiesta went on sale in October, interest in the range's most frugal variant has soared, with over 500 Fiesta ECOnetics already ordered by customers.
The ECOnetic's subtle but effective efficiency refinements achieve unrivalled fuel economy and emissions.  Debuting on Fiesta ECOnetic is a 'smart' gear change indicator in the instrument panel which senses the way the vehicle is being driven – taking account of road gradient, vehicle load and individual driving style – to signal the optimum change point.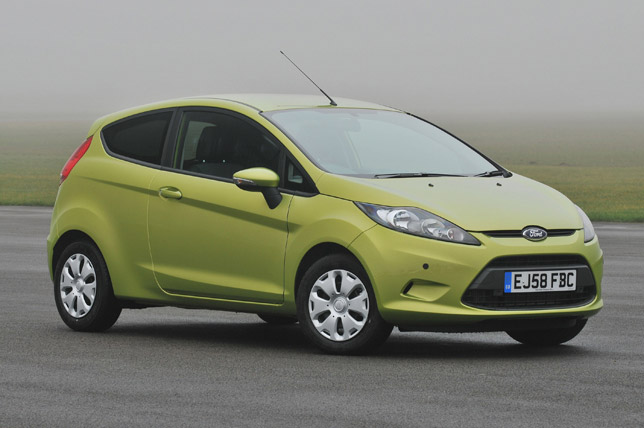 Automotive environmental specialists, Cleangreencars.co.uk, confirmed that the Ford Fiesta ECOnetic is the UK's greenest family car.  Publisher Jay Nagley said:  "Cleangreencars.co.uk welcomes any car that sets a new benchmark for the industry. That the Fiesta ECOnetic does so without any loss of driving pleasure makes the new model doubly welcome.  Of the 3,600 production models ranked by CO2 on Cleangreencars.co.uk, the Ford Fiesta ECOnetic comes out top among five-seater cars."
The arrival of Ford Fiesta ECOnetic continues a series of low CO2 model launches initiated by the blue oval in 2008.  Since the launch of Focus ECOnetic last January, the Mondeo ECOnetic went on sale in July and a Ka ECOnetic has been announced for 2009.  Ford has a total of 51 models emitting under 120g/km CO2.
Nigel Sharp, Ford of Britain managing director, said:  "Ford leads the UK auto market on a variety of fronts and it won't come as a big surprise that we're doing so environmentally too.  The increasing number of our customers shifting into greener cars translates into meaningful reductions in automotive CO2 output."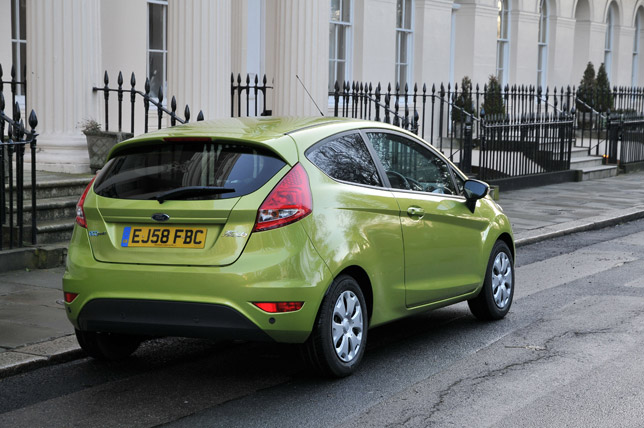 Fiesta ECOnetic – what's different?
Modified engine calibration

Aerodynamic rear air deflectors

Transmission final drive ratio changed from 3.37 to 3.05

Suspension lowered by 10mm

Optimised rolling resistance tyres (175/65R14) and low friction oil

Green shift indicator light

Powertrain undershield
Fuel consumption
Fiesta ECOnetic 1.6 TDCi

Urban (mpg)

Extra urban

Combined (mpg)

Price

3-door

90PS

61.4

88.3

76.3

£12,445

5-door

90PS

61.4

88.3

76.3

£12,945