New vs Old – what changed through the years?
Most of you have strong memories from your father's or grandfather's car.  "One day I will have one for myself"– we thought. Unfortunately most cars have no more than 10 years on the production line meaning that whatever it was that you fancied as a kid is now about 30-40 years old and looks like(or actually is) scrap or costs an amount of money with a lot of zeroes. Luckily someone thought of all these enthusiasts. So, who did?
Chevrolet Camaro
The first Camaro was built back in 1966/1967. Very long front end, massive rear tires and wide arches made the Camaro look really inspiring. It also had engines to make the picture even better. Top versions boasted  8 cylinder engine, 7+ litres and more than 400 hp. How about 5.2 seconds for 0-60 and less than 13 seconds for a quarter mile – impressive results for its time and not only. So back to reality, what is available today? In 2009 the fifth generation Camaro was introduced.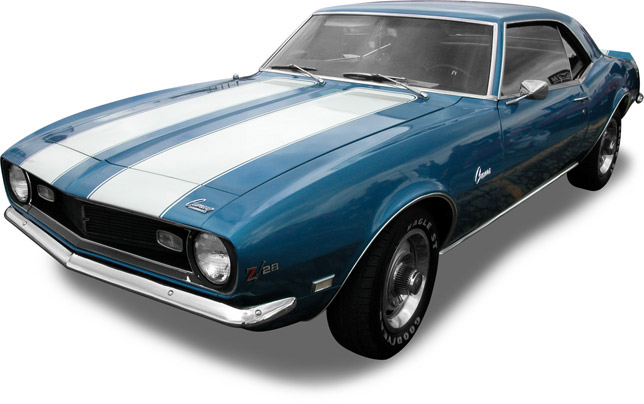 Having plenty of new gadgets and modern stuff, it has something very important – the spirit of Camaro – 550 hp, V8 and shares a lot of the curves from its predecessor – same large arches, same aggressive and appealing look – you can simply never mistake this car. If you want to celebrate Camaro's 45th anniversary, wait for the special edition in 2012 – one-of-a-kind badges, unique interior and something more maybe.
Volkswagen Beetle
This model has about 73 years of history and has played a huge role in German car manufacturing as a whole. This car was ordered by Adolf Hitler and its task was to be a car for the people (Volks Wagen - German). Being almost airtight, this car could even stay afloat for a couple of minutes and its aircooled flat-4 engine turned to be very suitable for the conditions in Africa's deserts. The beetle was not meant to beat records.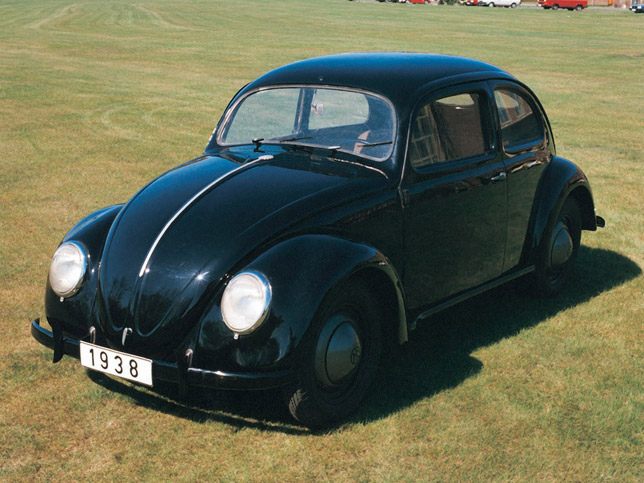 The 1200 model was capable of 100 km/h in 37 seconds and the diesel model with 1,3 N/A did 100 in 1 minute! What not too many people know is that the last year of manufacturing of the Beetle as we know it from black and white pictures  is 2003 – In Mexico. The entirely new Beetle was announced in 1997 and the design was definitely inspired by the original.  Apart from this however it does not share too much – Engine is in the front, the car is FWD. What is more, this is no more a car for the people – the top model costs $ 58 000 – not something everyone can afford.
Mini Cooper
The original was introduced in 1959 and was a great hit back then. This was a really small car with wheelbase of just 2 metres and the FWD set up would save a lot of space for passengers and luggage. There is a reason why this car was voted the second most influential car of the 20th century after the Ford Model T.
The weight distribution and the size of the car made it also very successful in sports. Not too many cars have won the Monte Carlo rally 4 times in a row. A famous car magazine awarded the Mini "Car of the century" in 1995. More than 5 000 000 were sold on the market making it the most successful UK car for the moment.  The main drawback of the Mini Cooper is its safety – it also has some awards about this – in the negative aspect. In 2000 BMW (the new owner) presented the new Mini. Take a magnifying lens, look at the old one and you will see the new one. Exterior is quite similar, yet the new one is really sleek and has modern curves and styling. In terms of power the new generation offers a good range of engines 75-204 hp. Similar to the original, the new Mini Cooper will try to participate in the world rally championship and be just as successful. Good luck!