Nissan Considering Navara Nismo?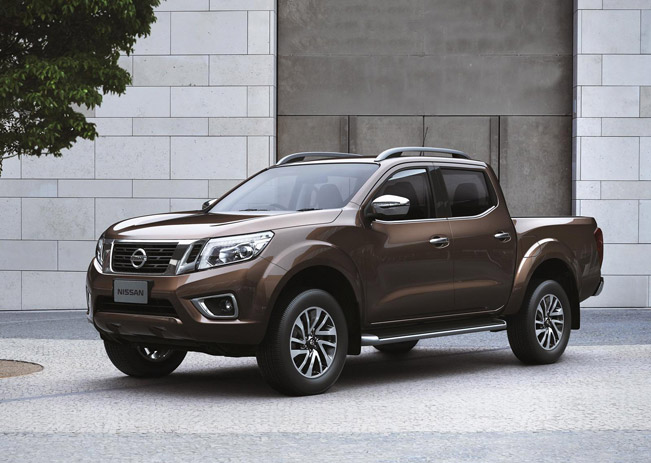 Nissan is considering a Navaro Nismo product according to a recent report. In addition, Nismo division is also taking into consideration expanding the range of vehicles with more SUVs next to the pickups. Sales and marketing director, Darren Cox, announced that there is a possibility of this "interesting" Navara Nismo project. He also said that the future pickup will be 100% credible and will not be just a body kit and big wheels.
Nissan has unveiled the all-new 2015 Navara in June this year. This is the 12th generation of world's famous pick-up truck. The new Navara comes with refined look, complete makeover for the interior as well as better engine range.
Outside, the vehicle includes V-shaped front grille with a lot of chrome, LED daytime running lights and new turn signals, incorporated in the door mirrors. There are also several new fresh body paint schemes: Savannah Yellow and The Earth Bronze combined with black B-pillars and chrome mirrors.
The interior of the pickup includes high quality materials, aluminum trim elements, a high-resolution TFT display in the instrument cluster and an automatic air conditioning. 2015 Nissan Navara features a number of assistance systems including Vehicle Dynamic Control, Hill Descent Control, Hill Start Assist and Active Brake Limited Slip.
2015 Nissan Navara engine range includes a refined four-cylinder 2.5 liter diesel unit which produces either 163 hp (120 kW) and 403 Nm (297 lb-ft) of torque, or 190 hp (140 kW) and 450Nm (332 lb-ft) of torque. There is also a revised four-cylinder 2.5 liter petrol engine. Both are offered with either a six-speed manual or a seven-speed automatic gearbox.
Source: Nissan via CarAdvice