Nissan GT-R Switzer Goliath - 402 km/h on 1 mile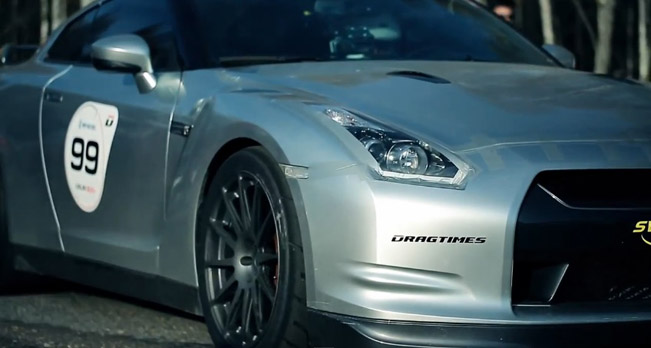 Dragtimesinfo has published another impressive video featuring a mighty Nissan GT-R. This time, the road-legal sports car is tuned by Switzer Performance and carry the name – Goliath.
Nissan GT-R Switzer Goliath managed to hit 402.23 km/h terminal speed at 1 mile drag race with 22.602 seconds time. The beast has more than 1,500whp (wheel-horsepower) at 7,000RPM.
The result is achieved using already tested and proven parts used on Ultimate Street Edition GT-R. This means using the same intercoolers, plumbing, and exhaust hardware, albeit slightly modified to handle such an increase in power.
In other words, the GT-R Goliath is completely street legal and has A/C, power steering and all other interior components.
Enjoy!
Source: Dragtimesinfo