Switzer's Beast: A 2000 HP Nissan GT-R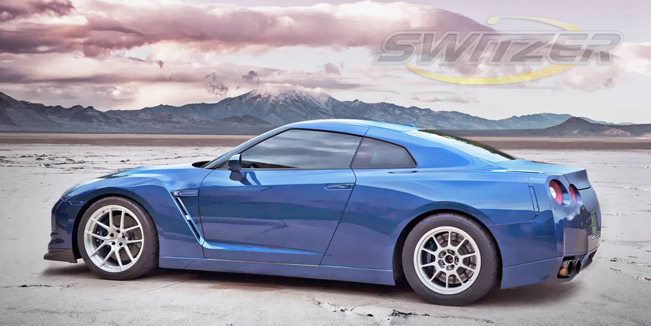 Every now and then tuning people just go bananas and take things beyond reasonable. Case in point: Switzer Performance's 2000 hp Nissan GT-R. Yes, that much and it's for a client of theirs. We won't complain, though, as we haven't heard from Switzer for quite some time.
They've called it the "Beast" (makes sense) and the only thing more impressive than the actual power coming out of it is the way it they've come around extracting the said power. Pop up the hood (or, judging by the video, just sneak a peak) and inspect the engine bay and you'll find that it still has the factory 3.8-liter Nissan VR38 plant in it. Nobody has bothered with putting new pistons in it, increasing the size or changing the crankshaft. Instead, what Switzer have done is install their own ECU, tweak the fuel delivery and timing, and introduce two humongous turbochargers.
Watch the Beast strapped on a dyno, however, and you realize that quite a bit of that power dissipates before actually reaching the wheels. Still, 1760 whp is not exactly the definition of feeble. And hey, it runs on ethanol too. Greenpeace would be delighted.
Source: Gas2.org
Video source: SwitzerPerf via YouTube