2015 Nissan Juke-R NISMO to Debut June 25 [VIDEO]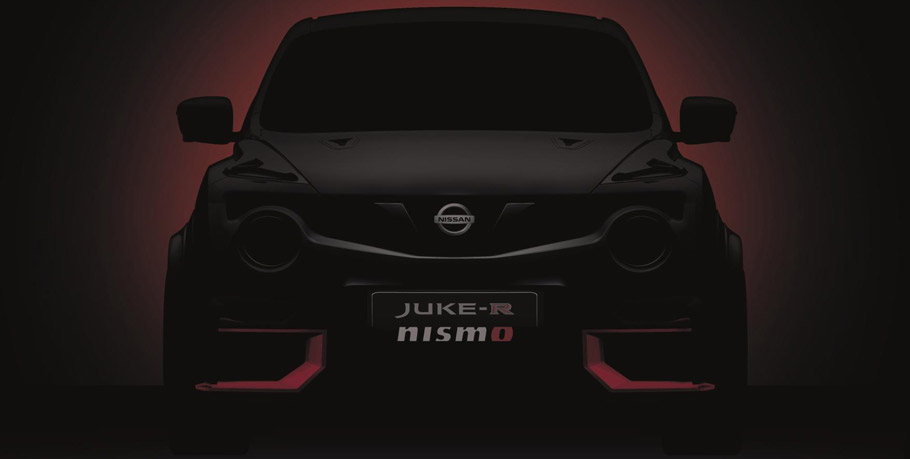 2015 Nissan Juke-R NISMO has just been teased via a single picture. And we are kind of excited because this was the world's first supercar crossover. Now, the iconic vehicle is set to be updated with numerous cool features and probably a new engine. Nissan revealed that the latest evolution of the Juke-R NISMO will be utilizing the latest technology and will also feature significantly updated styling and running gear. All of which will come from the NISMO products, of course.
Unfortunately, the Japanese company did not disclose any other details about the car. However, there was a report published by Auto Express, which stated that the Juke-R NISMO is getting the GT-R NISMO's 600 hp engine.
SEE ALSO: Godzilla is Back: Meet Prior-Design's 720HP Nissan GT-R 
Yes, that is the best news ever isn't it? So under the hood, we will luckily see the 3.8-liter V6 petrol unit, producing nearly 600 hp and optimum torque of 652 Nm (481 lb-ft), that will be connected to a six-speed dual-clutch transmission. If everything else is also in harmony with the GT-R, this also signifies for a run from 0 to 100 km/h in 3.7 seconds or less and a top speed of 322 km/h (220 mph).
What we are to expect? Basically, the Juke-R Nismo is probably going to be equipped with FIA roll-cage and bucket seats. The teaser released has been made too dark, so we decided to make it easier for you and below you can view a lightened up version of it showing more details.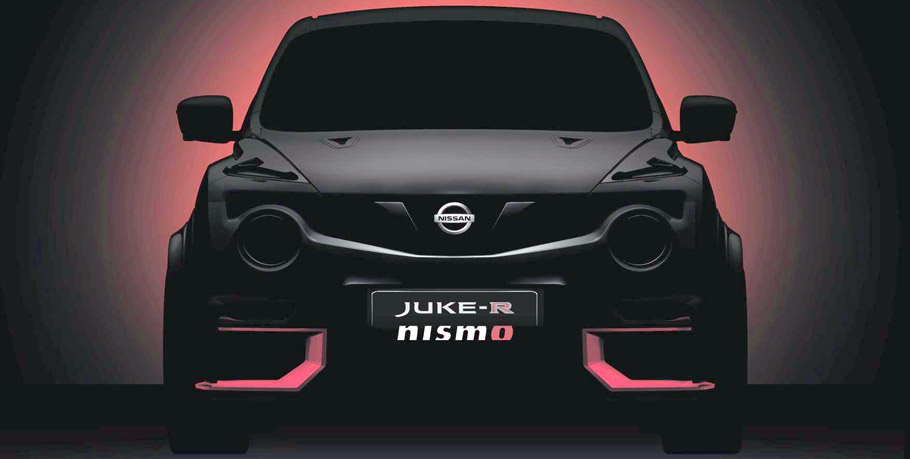 Are we seeing more clearly a white exterior, red details on the bumper and black rearview mirrors? The teaser image shows that the Juke-R NISMO will have more aggressive stance because of the edgier front bumper and wider wheel arches.
Well, we will have to wait until 25th to get the full picture, when 2015 Nissan Juke-R NISMO is going to make its supercar crossover debut at the Goodwood Festival of Speed in UK.
Video Source: Auto Express via YouTube 
Source: Nissan