Nissan Juke-R by Comes Refreshed With Numerous Upgrades

Nissan Juke-R is the vehicle, that changed the rules back in 2011. Why? Because this is the first Crossover supercar. How cool is that? Nissan brand has made the Juke beast with much influence by the Nissan GT-R model. In fact, the engine and some other gadgets are the same as in the GT-R. And now, after four years, the Nissan Juke-R received numerous upgrades and tweaks, that make the vehicle even better and even more interesting.

As you know, the Juke R was unveiled at the Goodwood Festival of Speed yesterday (25 June) and later it will be displayed at many more shows, including the Supercar Paddock. And when we talk about Goodwood Festival, the visitors will witness the vehicle in action up the famous hill with Jann Mardenborough behind the wheel. As you know, Mike graduated Nissan GT Academy and is a Le Mans 24 Hours driver.
Nissan Juke-R and what it has to offer
The Nissan Juke-R which is a sort of upgraded version of the 2014 Juke, comes with some design and technology updates, that make in a really tasty piece of wonderfulness. The Nissan Juke-R now is capable of producing 600 hp (440kW) and all the exterior changes make it look bigger, more muscular and more confident.
SEE ALSO: 2015 Goodwood Festival Of Speed Is Almost Here!
Something more. The Nissan Juke-R arrives just in time to celebrate Juke's fifth birthday. As you might know, the Juke is one of Europe's most loved crossover vehicles. With the 600, 000 since its launch in 2010, the vehicle really makes Nissan brand one of the best crossover makers in the world. In fact, not only the vehicle, but the brand itself proved to be one of the best in the motorsport industry ever since it was created. You know, there are some brands and some people, who know what quality mans and how it is achieved. Nissan is one of them.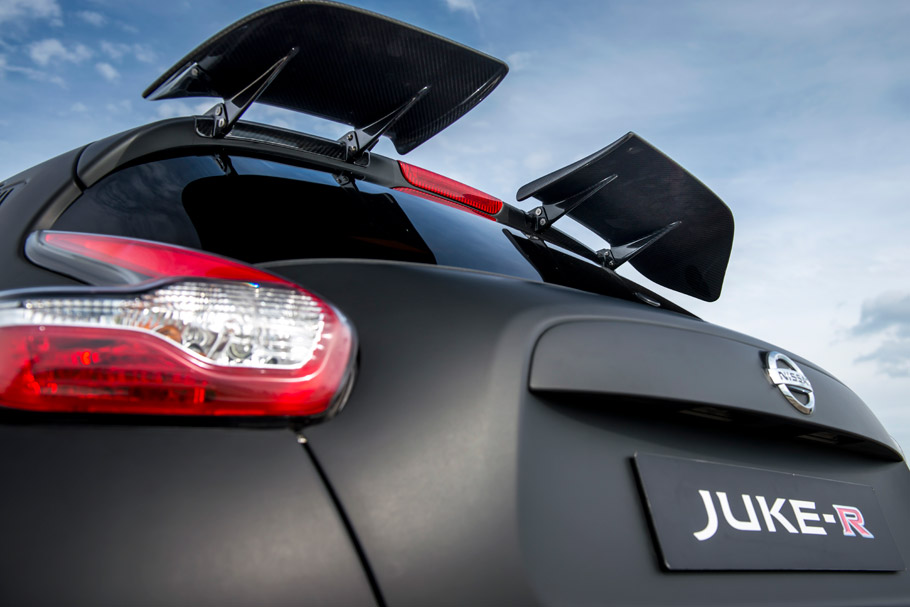 Source: Nissan