Nissan Micra DIG-S
Nissan will blow the rivals away with a supercharger and emissions of just 95g/km. The new DIG-S (Direct Injection Gasoline-Supercharger) engine features direct injection with a supercharger, so it is very high efficient.
The DIG-S is 1.2 liter three-cylinder turbocharged engine with 98PS (72 kW) and 95 or 115 g/km of CO2. It is mated to either manual or CVT version transmission. The top speed is 112 mph and the fuel economy reaches 68.9mpg. The amazing results is achieved thanks to the adoption of advanced engine management systems with Start/Stop and energy regeneration.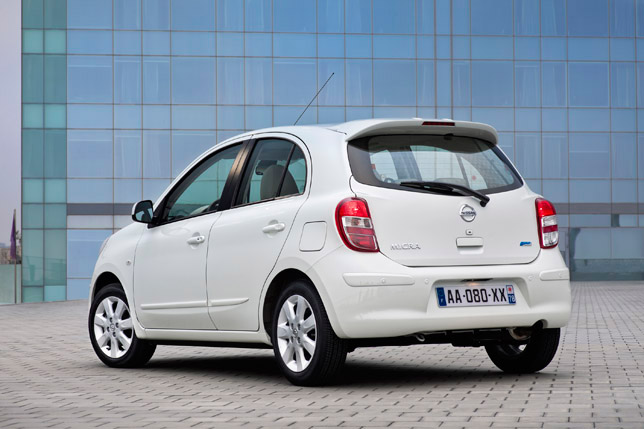 "Ultra low emissions with no compromise when it comes to drivability means the Micra DIG-S sets new standards for the current generation of city cars. No other petrol-powered compact hatchback can beat its overall efficiency... and it is more than a match for an equivalent diesel," commented Pierre Loing, Vice President Product Strategy and Planning, Nissan International SA.
"We have been able to achieve this ultra low CO2 figure in a cost effective package and without the complication of particulate filters needed to clean up diesel engine emissions and which are not entirely compatible with a car that spends much of its life in the city.", he added.
Nissan Micra DIG-S will be introduced at the Geneva Motor Show (March 3-13) and the sales will start late this year.