Oakley Design Lamborghini Aventador LP760-2
Lamborghini Aventador LP700-4 is just brutal sports car. Not every manufacturer launches an every-day road-going model with such power a specifications. However, Oakley Design is preparing new tuning program for the beast.
The name of the project is LP760-2 and the model is only rear wheel drive. The vehicle has been stripped of its front differential and related components, so its much lighter – totally 85 kg (187 pounds).
Futhermore, the 6.5 liter V12 engine is upgraded to gain another 71PS and 55Nm. The total output is 771PS (567 kW) and 745Nm (550 lb-ft). The result is thanks to an ECU remap optimising a larger airbox, intake feed pipe diameter and a titanium exhaust system that will also save over 30kg.
LP760-2 stands on enormous Oakley Design P40 wheels with dimensions 9.0J to 9.5J x 19" at the front, and from 12.0J to 13.0J x 20" at the rear fitted with ultra-performance 255/35ZR19 and 355/30ZR20 Pirelli PZero tyres.
The aerodynamics package includes modified front bumper, new side skirts, revised rear bumper with a new diffuser. The car also comes with a carbon fiber roof for further weight saving and stylish improvement.
The tuning company didn't release any information about the prices, but Lamborghini Aventador LP760-2 will be limited to just 5 units and three of them have already been sold.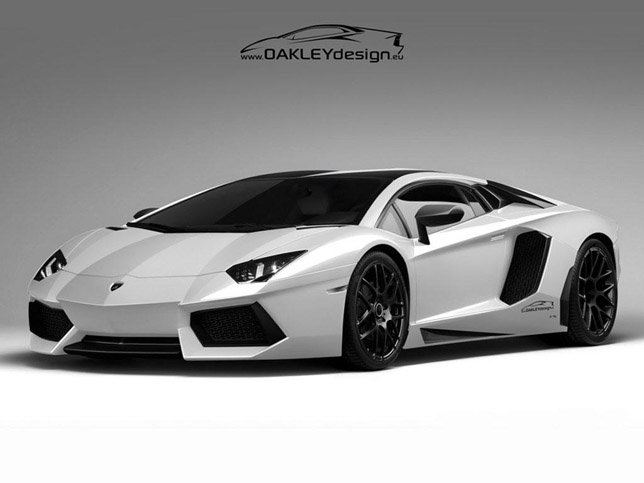 Source: Oakley Design