Overfinch Range Rover GTS-X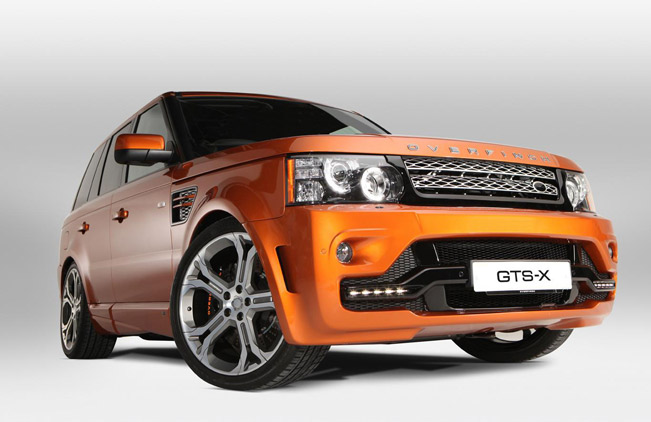 More pictures of the Overfinch Range Rover GTS-X have been relased so we can safely say that it's now official.
If we manage to neglect the fact that the GTS-X is orange, we might have the chance to appreciate it's other, more prominent features. Take the wheels for example – 22'' forged "Titan" alloys, beefed up Brembo vented and drilled 380 mm disks, a lowering module and an integrated roof spoiler.
Inside, the seats are all black leather with carbon fiber patches and a contrast orange stitching. The headlining, door cards, mats, pillars and the dashboard surround share the same theme. The steering wheel, with its flat bottom is also material and color coordinated. The instruments also correspond to the overall GTS-X appeal.
Most importantly however, through some ECU magic, the Overfinch Rangie's 5.0-liter supercharged engine churns out 575 bhp. An Overfinch exhaust system with switchable valve release makes sure you know all of that.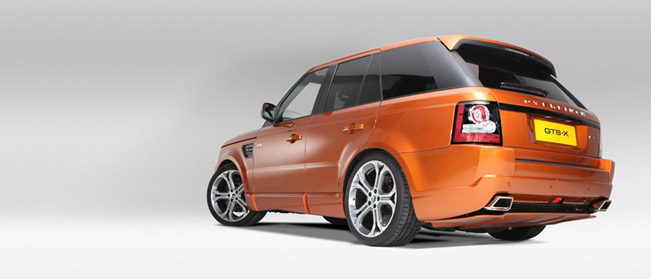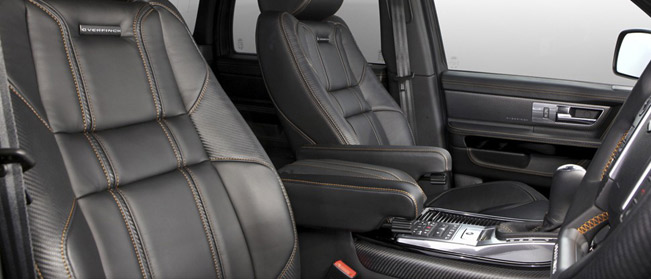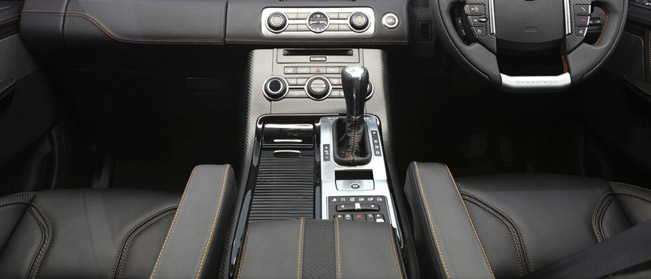 Source: Overfinch