Overfinch Range Rover Sport GTS-X Teaser [VIDEO]
Overfinch are releasing are preparing for the 2012 Goodwood Festival of Speed (June 28th – July 1st) and it shows. Here's a teaser video of their Range Rover Sport set for a debut there. We know for a fact that it's called the Overfinch Range Rover GTS-X – the kind of abbreviation one would normally give to a sleek, mile-crunching grand tourer and not to a boxy SUV that has the drag coefficient of a wall.
Still, Overfinch suggest that the supercharged engine the used now churns out 575 bhp (65 bhp more than the current Supercharged 5.0-liters V8 Range Rover Sport) thus enabling the GTS-X do the 0 to 60 mph run in just 5-seconds. That's pretty impressive. Other than that, an extensive body kit overhaul is quite visible, LEDs (can't go without them), a Brembo set of brakes and, judging by the sound, some new plumbing as well.
More details are expected to spring up as we get closer to the Goodwood Festival. As for now, enjoy the video: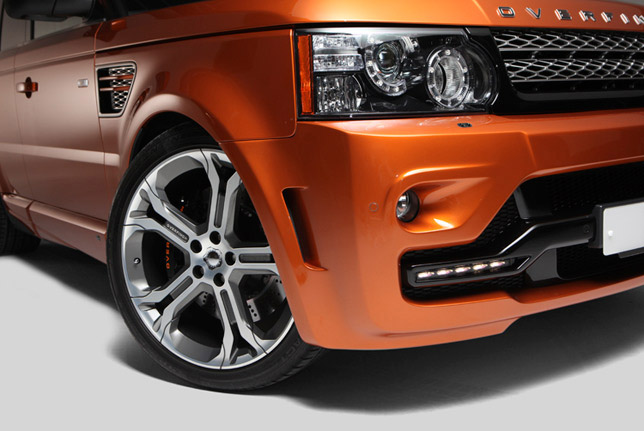 Source: Overfinch