OZ wheels
How important is your car to you? I am pretty sure there are thousands of people's girlfriends around the world like mine claiming you love your car more than you love her.
There is a huge chance you might be going to bed with the set instead of your wife/girlfriend.
OZ wheels were first manufactured in 1971 by Silvano Oselladore and Pietro Zen.  The company itself was actually established 7 years later with some external financing.
The actual rise of the company started in 1992 when it moved to the new headquarters in San Martino di Lupari. So, we are 2011, meaning OZ is quite a young company, at the same time it is one of the most vigorously developing ones.  Since 1999 OZ have been manufacturing motorcycle wheels in collaboration with Aprillia, also car alloy wheels for Sparco. In 1982 OZ became the sole supplies to Lamborghini!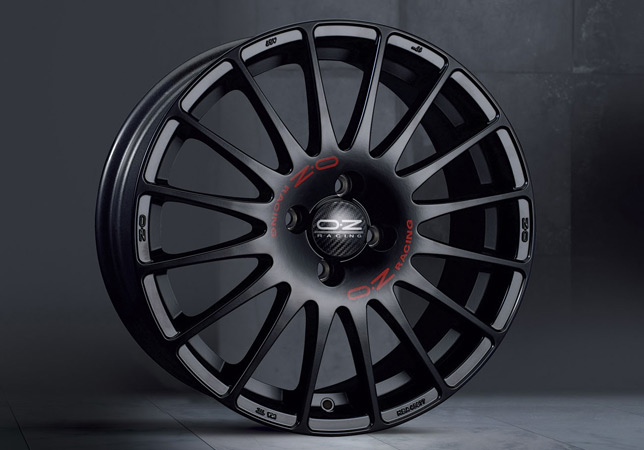 Just 12 years after the company was created, in 1990 OZ won a title in WRC put on Carlos Sainz's Toyota. Furthermore, in 1996 Damon Hill and his team Williams became F1 champions using OZ wheels.  OZ wheels nowadays can be found in DTM series,  GP3, IndyCar, WRC and so on and so on.
So what pushed the brand to the top? On the first place it is the quality – the most titled wheel brand needs to create products to last – the TUV certificate and the wins come to prove this pretty much every day. Being an Italian manufacturer, it is somehow natural OZ makes some of the most beautiful alloys.
Still, if you have any doubts about OZ, keep in mind all alloys are Xray tested , impact tested and so and so on, so that you can be sure you have the best piece of quality fitted – No matter if you need just beautiful alloys for a daily driver, lightweight for your track toy, or vintage looking wheels for your Capri, OZ has something available!
Keep rolling baby!