Silver King Edition Ford Mustang commemorates 80th Anniversary of Richard Petty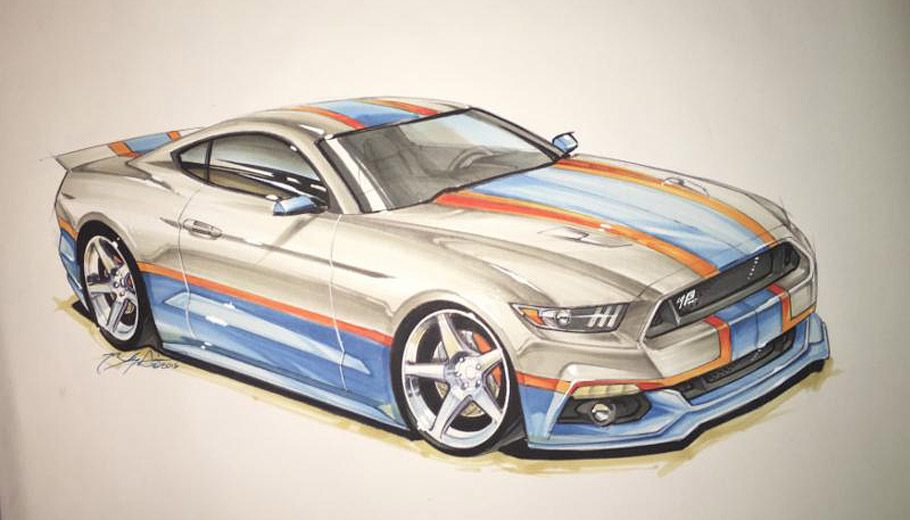 The King Edition Mustang is here and it looks hot as hell! Actually we have received the first sketch of an upcoming version of the famous pony car, which is going to be created by Petty's Garage in a very limited run. The vehicle appears after a continued partnership with Ford Motor Company for an exclusively 500 "King Edition" Ford Mustang GT model. This makes the third year in a row, that both companies join forces to build these cool Mustang King Editions.
However, there is something very special about the 2017 model year lineup: it is going to have a limited run of 43 examples, all celebrating the 80th birthday of "The King" Richard Petty. Respect for so much years of hard and successful work!
SEE ALSO: Petty's Garage Ford Mustang GT to be Auctioned with Proceeds Going to Veterans 
The silver design that we see on the sketch mimics the livery of the famous No.43 raced in 1996. In addition, the unique muscle car will be powered by the 2.3-liter EcoBoost engine, which Petty says that will be the most radical EcoBoost to be ever offered on the market. Unmatched in speed and performance, this is what we are promised, precisely - up to 825 horsepower.
What is more, this Mustang will also get some extra support for its on-road representation, namely: race spoiler and signature center exhaust system. For the appearance of the car, Petty's Garage have prepared custom paint and vinyl strip packages as well as full-line of suspension components, brakes, wheels and tires.
2017 King Edition Ford Mustang by Petty's Garage has a starting price of $35,000 USD.
Source: Petty's Garage