Petty's Garage Ford Mustang GT to be Auctioned with Proceeds Going to Veterans

2015 Ford Mustang GT Lot S148.1 has an unmistakable exterior and if you are a real muscle car fan, then you should probably know that this amazing vehicle has been Petty's Garage-built. With lot number S148.1, the 2015 Ford Mustang GT has received some characteristics modifications to its exterior and interior and got even more horsepower.
SEE ALSO: Petty's Garage Ford Mustang to Debut at SEMA Show
 But really cool about this car is that you can actually own it. Yes! This pretty Mustang is going to be auctioned at Mecum Auction this September 16-19. The car, of course has been donated by Richard Petty and Richard Petty Motorsports, and 100% of the gathered proceed from its sale will directly benefit the organization of the Paralyzed Veterans of America.
Who is Richard Petty?

Named, "The King", he is a member of the NASCAR Hall of Fame and an American icon. Of course, he is the owner of Petty's Garage and co-owner of Richard Petty Motorsports. He will be at the Mecum auction on September 19 to represent the car during its sale and support the PVA.
What's So Special About This 2015 Ford Mustang GT Lot S148.1?
First of all, it has one-off exterior. With its unmistakable Petty Blue paint job and sleek design, it has been specially built for this particular auction. Inside, the upholstery was changed with real black leather that was contrasted via blue stitching. This also mimics the exterior design, doesn't it?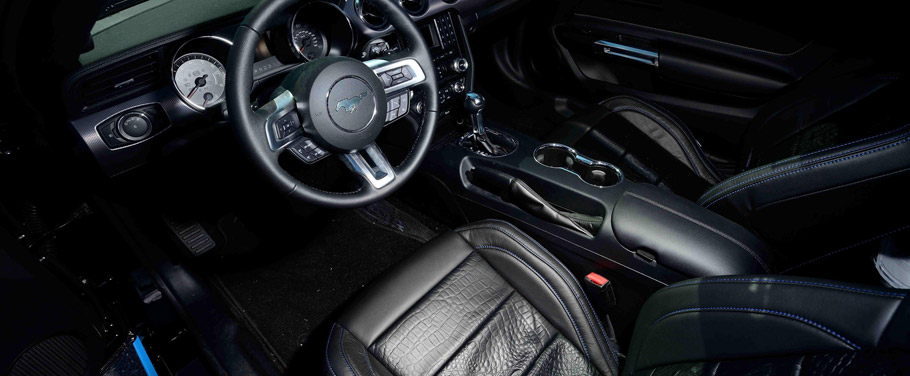 What is more, the performance upgrades included in it offer more than 600 base horsepower! There are no details revealed about how did he and his technicians achieve this result, but we are pretty much concordant with what Petty says.
PVA
Paralyzed Veterans of America is a congressionally chartered veterans service organization, which through its almost 70 years of expertise has helped those of its members with special needs, including veterans of the armed forces who have experienced spinal cord injury or dysfunction.
In other words, this car is truly special and it will be a huge benefit not only for its future owner, but for many veterans that really need support and appreciation! Richard Petty Motorsport and Richard Petty have been supporters of the efforts of the PVA and in this way they have helped nation's veterans following catastrophic injury. Respect!
Source: Richard Petty Motorsports