Peugeot 3008 HYbrid4 Limited Edition sold-out
Peugeot 3008 HYbrid4 Limited Edition, the special series model with production run limited to 300 examples only, which preorders exclusively started at 3 March 2011 was sold out.
According to French automaker's latest press update, the fresh-packed Peugeot 3008 HYbrid4 was snapped-up in just 9 days via a specially dedicated site on the internet and the brand's dealership network in 11 European countries: Germany, Austria, Belgium, Spain, France, Italy, Luxembourg, the Netherlands, Portugal, the United Kingdom and Switzerland.
Representing the world's very first Full Hybrid diesel vehicle, the Peugeot 3008 HYbrid4 Limited Edition was priced for 41,500 Euros at the French market, boasting special touches, including: black headlight lining with chrome LED light strip, pearl white exterior finish, two-tone leather upholstery, dashboard completely covered in leather, numbered aluminum plate, etc.
In the power compartment, the 3008 HYbrid4 highlights total output of 200 horsepower, 4-wheel drive and ZEV mode, yet returns 99 g/km of CO2 combined cycle, thus demonstrates exceptional eco-friendliness with driveability.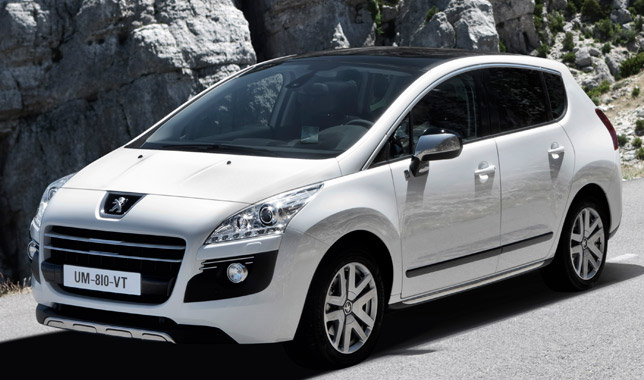 Source: Peugeot