Peugeot 3008 Hybrid4 Limited Edition
Peugeot has exclusively announced the opening of early order registrations for its Peugeot 3008 HYbrid4 – the world's first full diesel hybrid ride.
Boasting a 2.0-liters HDi 163 horsepower diesel plant backed by a 37 horsepower electric motor, the all-new Peugeot 3008 HYbrid4 is ready to offer buyers an ideal combination of dynamism and efficiency - fuel consumption of 74.4 mpg on the Highway and CO2 emissions of 99g/km on the Combined Drive Cycle.
Celebrating the market launch of the world's first full Hybrid diesel car, the first 300 delivered Peugeot 3008 HYbrid4 will benefit some special cosmetic features.
On the outside, this includes dark tinted headlamps with integral chrome LED daylight running lights, a special Pearl White exterior body finish and chrome door handles.
Inside the cabin, the additional styling updates include: two-tone leather trim, a fascia completely covered in leather, numbered aluminum plate on the centre console, as well as a special leather steering wheel with aluminum detailing. Moreover, a full length Cielo panoramic glass roof and front parking sensors complete the extensive high-end specification.
With first deliveries scheduled for October, the special Limited Edition Peugeot 3008 HYbrid4 is price tagged at 29,995 GBP.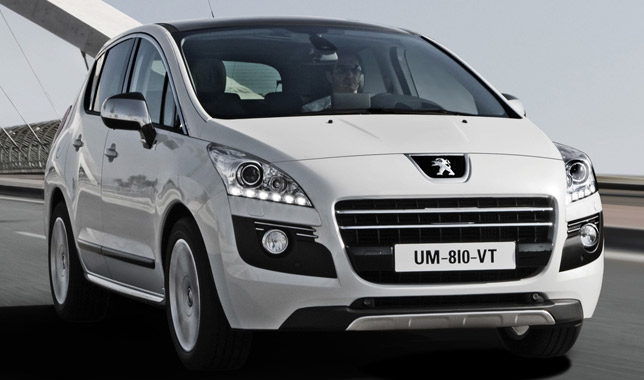 Source: Peugeot