Pogea Racing Audi A7
Audi A7 received another tuning package, but this time from the german tuner - Pogea Racing. The name of the project is "Seven Sins".
Besides the exterior package, the company also offers performance packages for the 3.0 TDI and the 3.0 TFSI engines.
The 3.0 liter TDI Multitronic is boosted to 251PS (185 kW) and 468Nm (345 lb-ft), instead the factory 204PS (150 kW) and 400Nm (295 lb-ft).  The more powerful version of the diesel - 3.0 TDI S-Tronic is boosted all the way up to 289PS (213 kW) and 555Nm (409 lb-ft).
The petrol 3.0 TFSI churns 345PS (254 kW) and 495 Nm (365 lb-ft), instead of 300PS (221 kW) and 440Nm (325 lb-ft).
All electronic V-max top-speed limits are removed, too.
The performance packages start at €1 799. The sport air filter and the stainless-steel sport exhaust are available as options.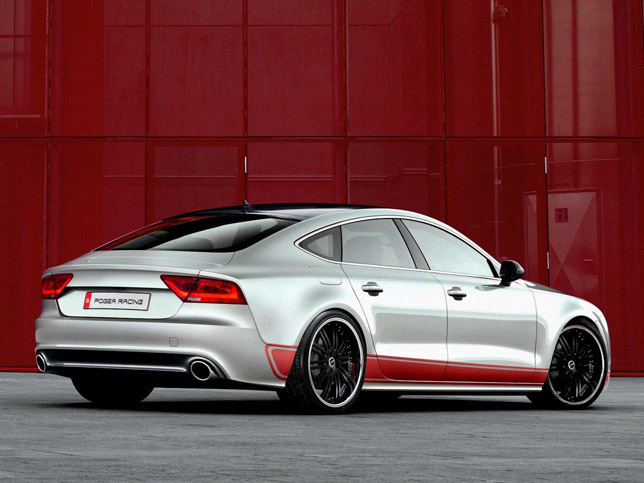 Pogea Racing also offers a coilover suspension from KW and huge 9J x 20" black and chrome wheels with Continental Sport Contact 3 tires in dimensions 265/30 ZR20.
For ultimate stopping power, the tuned Audi A7 can be fitted with a Brembo brake system.