Porsche 911 50th Anniversary Edition - US Price $124,100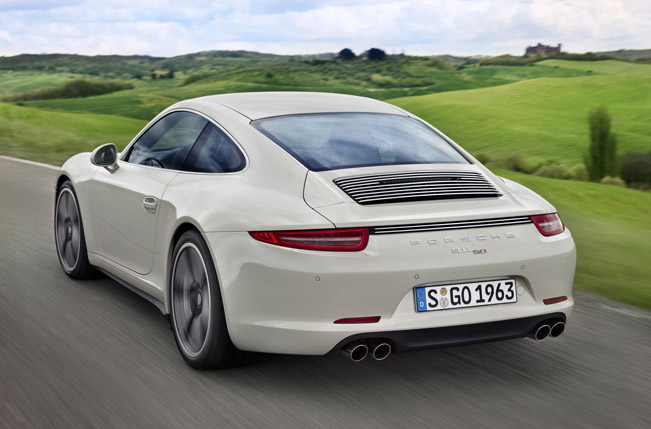 Porsche has published a video clip in Youtube, where the design philosophy behind the 911 50th Anniversary Edition is explained.
The manufacturer will produce just 1963 units of the 50th Anniversary Limited Edition model. This is the year when the first 911 was produced.
The RWD model wears the wide body of the Carrera 4 and features retro-inspired 20" alloy wheels, green numbers on the dials, chrome trim strips on the front air inlets, compartment grille and between the taillights, along with a couple of bespoke exterior paint schemes and the compulsory badging.
2012 Porsche 911 50th Anniversary Edition is currently available on the European market with pricing starting from €121,119, while the US variant will cost significantly less - $124,100.
Source: Porsche