Porsche 911 and The New Blue Electric Carlex Design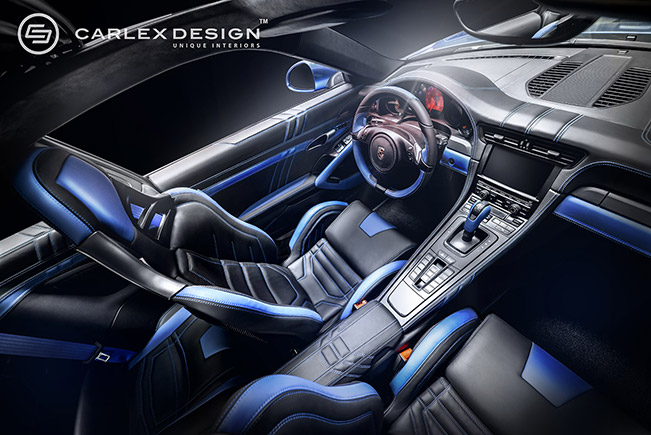 After doing several BMW Z4s, the interior professional Carlex Design took a step further and exceeded their skills by working on Porsche 911, bestowing extravagant quantities upon it.
They call it the Blue Electric and it does indeed electrify the drivers' senses. Being shiny blue on the outside, this particular classic model of Porsche 911 receives a distinctive enhancements on the inside which outline the vehicle in the best way possible. The Blue Electric 911 project accomplished by Carlex Design, brings the highest quality of interior improvements.
Accessorized in black nappa with dark blue leather and even slightly darker blue accents all of which cover every inch of the cabin, the new acquisitions not only match the unique overall look of the Porsche but underline the car's distinctive sporty body shape too. Even the seatbelts are changed. They are redesigned in a color that suits the color of the interior and also match the exterior of the car.
It is obvious that every element is planned and crafted with extreme thought and care. Every single detail stays perfectly well on its place. Some of the previous features of the Porsche 911 that used to be made of brushed aluminum, are now replaced with semi-gloss graphite trim pieces, thus putting emphasis on the internal styling.
Along with all the interior alterations come the redesigned carbon sport bucket seats which are changed with the firm's signature design.  By looking at the car, one comes to realize that the interior specialist Carlex Design has given once more an outstanding treatment that will make a lasting point in the car industry.