Porsche 918 Spyder
Porsche will actually put in production the 918 Spyder plug-in hybrid. It will be produced in a limited run starting in 2013, but the company has already started to take orders for the car.
The vehicle will be produced in September 2013 on a limited series at Stuttgart-Zuffenhausen plant in Germany.
Porsche 918 Spyder is powered by a unique type of plug-in hybrid system. It includes a high-revving 4.0 liter V8 engine and 500HP.
The price is astonishing - €645 000 and $845 000 for the US. However, the company expects to sell all units, because the car will be more valuable for a collection, instead of special driving experience and abilities.
There is a bonus for the customers of 918 Spyder. Only they will be able to order the limited series 911 Turbo S, either coupe or cabriolet depending on taste.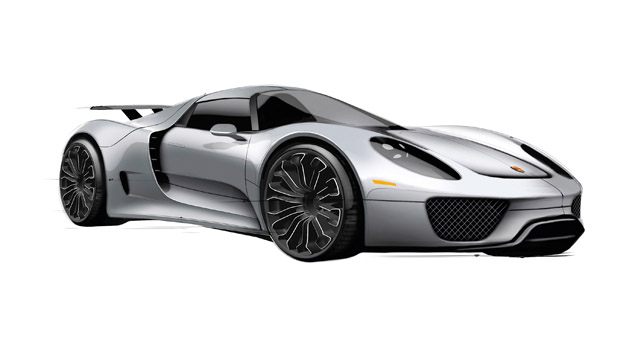 source: Porsche