Porsche 935 makes it global debut. It is sexy and menacing, check it out!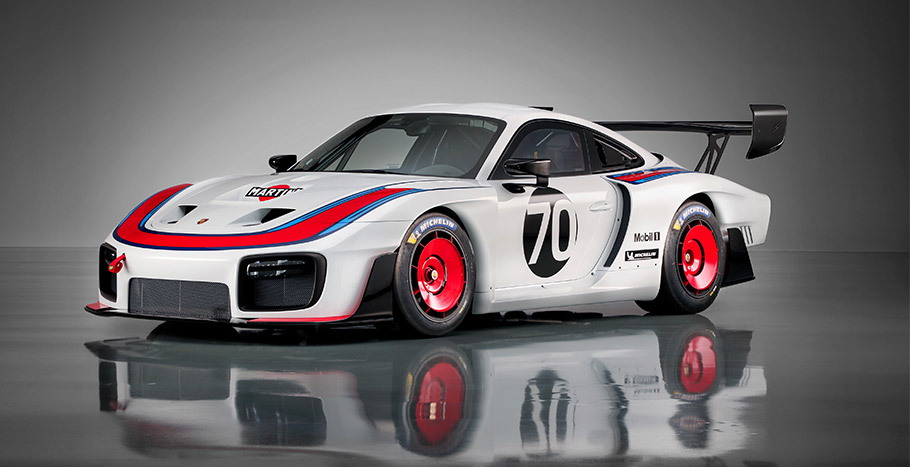 Porsche unveiled its new 935 race car at the Rennsport Reunion VI event at WeatherTech Raceway Laguna Seca in California. Revealing influences from the legendary 935/78, the new 700hp machine will be produced in a limited run of mere 77 units. So, let's check out more, shall we?
As always, we see a sexy and muscular silhouette with all these well-known Porsche design signatures. Based on the street-legal 911 GT2 RS, the new 935 includes numerous carbon-fiber components and many next-gen technologies and engineering solutions. And with its enlongated shape, massive fairings and white base color, 935 instantly catches the eye.
In terms of exterior styling and expression, the spectacular vehicle relies on distinctive wheel arch air vents on the front fenders, aerodynamically enhanced rims that resemble these of the 935/78, while the LED rear lights on the rear wing adopts the essence of 919 Hybrid LMP1 race car. At the same time the side mirrors resemble those of the Le Mans winner 911 RSR and the exposed titanium tailpipes are taken from the 901 model from 1968.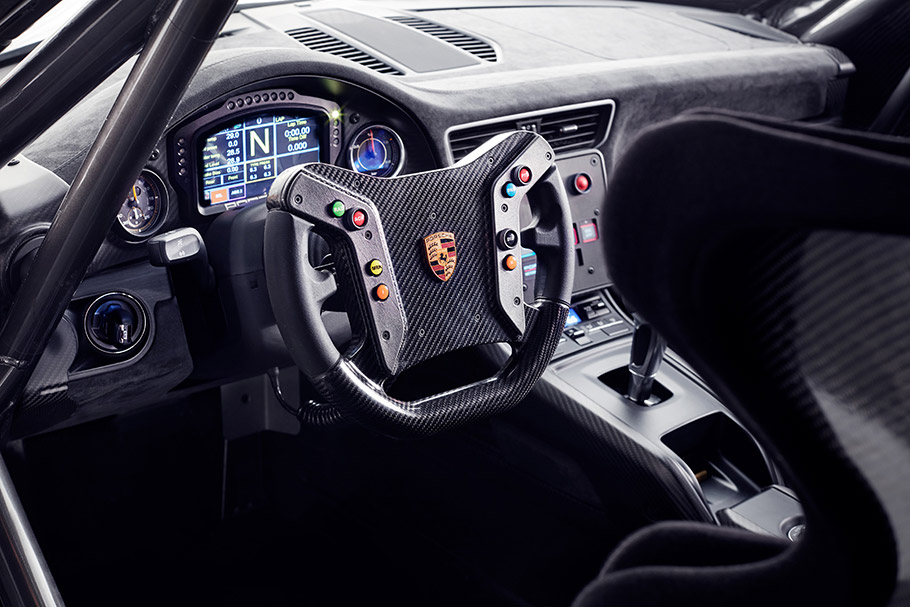 All these influences and references are also visible in the cabin. For example, the knob on the gearshift lever is covered with laminated wood design and is reminiscent of the historic Porsche race cars as 917 and 909 Bergspyder. Although incorporating contemporary technology and including numerous carbon-fiber components, the design team has achieved neat blend between vintage and modern. Furthermore, the display behind the carbon fiber steering wheel is taken from the 2019 911 GT3 R and the rest of the cabin is dominated by good ol' racing bucket seat and safety cage. As they used to do in the old days.
SEE ALSO: DTE Systems crew takes a closer look at the new Audi Q8
In terms of drivetrain system, 935 is powered by a heavily revised 3.8-liter flat-six-twin-turbo engine, mated to a seven-speed Porsche Doppelkupplung dual-clutch transmission with rigid mount. And just as some production models, there are shift paddles on the back on the steering wheel that enhance shift speeds and smoothness of driving. Furthermore, the sports car features six-piston aluminum monoblock racing calipers on the front axle with internally ventilated 390-mm iron brake discs. Neat!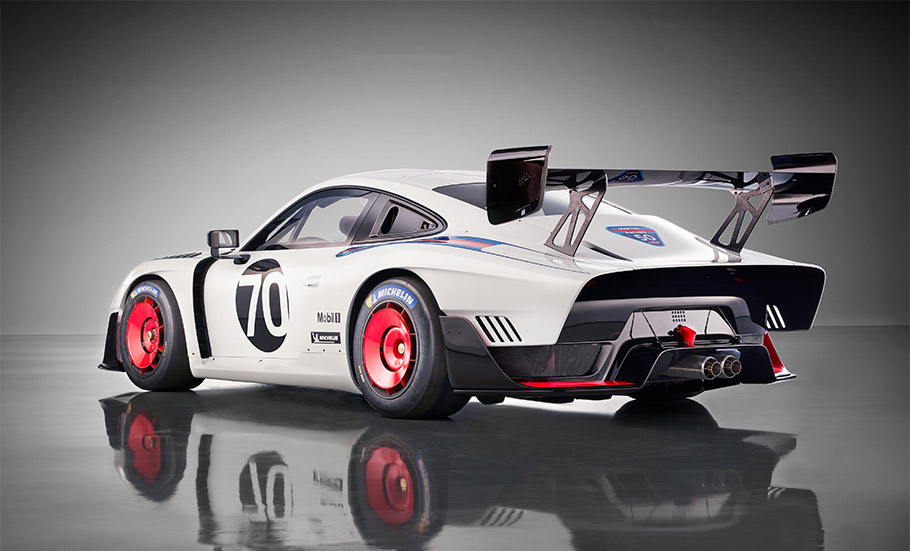 Source: Porsche