2013 Porsche 911 GT3 Cup Race Car Unveiled Ahead of Debut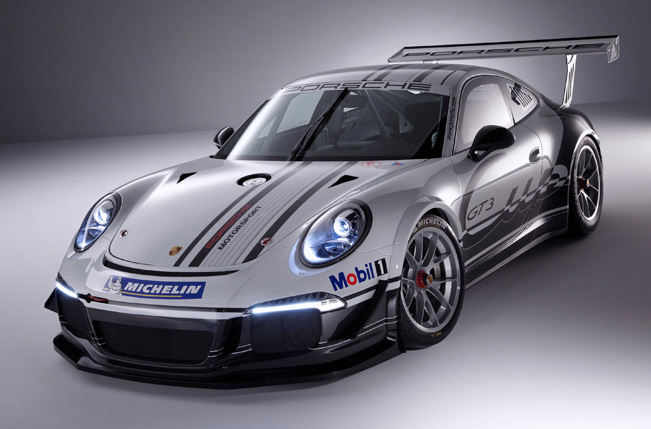 2013 Porsche 911 GT3 Cup Race Car has just been unveiled ahead of its official debut. The model is one of the most successful race cars in the world since 1998. 911 GT3 Cup will run exclusively in the Porsche Mobil 1 Supercup in 2013.
To be more precise, this is the motorsport version of the forthcoming 911 GT3 road car. In addition, it is also the first race car based on the seventh generation Porsche. Powered by a 3.8-litre six-cylinder flat-six engine, it produces 460 hp (338 kW) at 7,500 revs, surpassing the predecessor by 10 hp.
A six-speed 'dog-type' gearbox transmits the power to the rear axle and, for the first time in a Porsche Cup race car, is operated via shift paddles on the steering wheel. The single-piece race wheels easily grab the attention and the newly-developed braking system further improves the excellent endurance qualities of the car.
What is more, here the engineers have put more efforts into developing more driver safety. For instance, a new safety cage protects the driver in case of a roll or a collision. Additionally, the newly-developed race seat is distinctively shaped around the head and shoulders and can be adjusted individually with the help of padding.
2013 Porsche 911 GT3 Cup Race Car will have a starting price of 181 200 Euro.
Source: Porsche