2014 Porsche 911 GT3 - 475HP and 438Nm [video]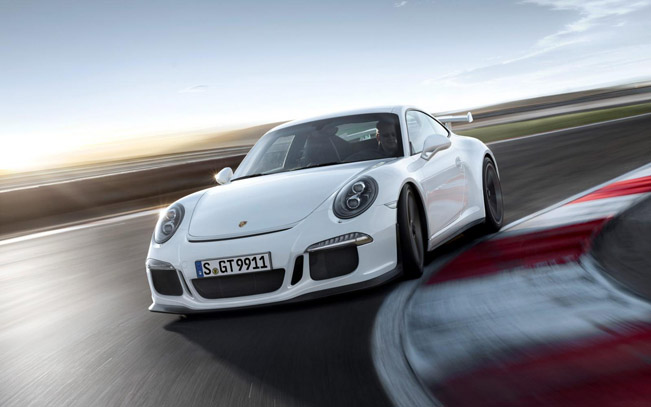 Porsche has published a new promotional video of the new epic 911 GT3. The clip shows further detailing the car's technical specification. The 2014 911 GT3 was showcased at the 2013 Geneva Motor Show.
The sports car represents Porsche's first ever model to have an active rear wheel steering system which at low speeds steers the rear wheels in the opposite direction of the front ones, while at high speeds the rear wheels are steered in the same direction. This gives better handling and traction.
2014 Porsche 911 GT3 is powered by the well-known 3.8 liter flat-six, but with updated power – 475HP (349 kW) and 438Nm (324 lb-ft) of torque. The engine is connected to a dual-clutch 7-speed gearbox. 0-100 km/h in 3.5 seconds and a top speed of 315 km/h (195 mph). A lap around Nurburgring takes 7 minutes and 30 seconds.
The price is €137,303.
Source: Porsche