Porsche LMP1 To Compete In 2014 WEC And Le Mans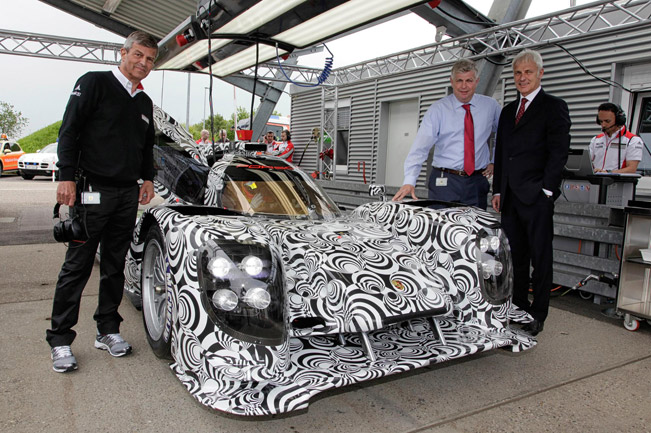 New Porsche LMP1 Sports Prototype is going to compete in the sports car World Endurance Championship (WEC) and in the 24 Hours of Le Mans from next year. The car has successfully completed its first rollout today on the Porsche test track in Weissach.
As a matter of fact, LMP1 turned its first laps several weeks earlier than planned, this allows few additional weeks for more testing and further development. The regulations for next year are mainly based on efficiency, which makes the competition amongst engineers more interesting and hides new challenges.
In addition, it was announced that from the 2014 season, the Porsche LMP1 racer will be fielded by a Weissach-based works squad. The first person to drive the vehicle on the race track was Timo Bernhard, who said that the car feels great and impatiently looks forward to testing it in the coming weeks and months with his colleague Romain Dumas.
The main aim of the development of this Porsche was to achieve the best possible efficiency without compromising on performance. The engineers started with a blank sheet of paper in the design of the new LMP1 race car.
Therefore they were able to apply many new technologies within the framework of the regulations necessary for the racings. These technologies will be applied to brand's road legal automobiles in the future. After all, there's a race car in every Porsche.
Source: Porsche