Porsche Panamera Turbo Safety Car
Porsche has introduced Panamera Turbo safety car, which will be used specially for the 2011 American Le Mans Series (ALMS).
The car is based on Porsche Panamera Turbo and features a 4.8 liter twin-turbocharged V8 with 500PS (368 kW) and 700Nm (516 lb-ft) between 2 250 and 4500RPM. All that power is needed to keep pace on the track. Panamera Turbo does 0 to 60 mph in 3.3 seconds and to 100mph in just 8.2 seconds. Quarter mile is covered in 11.7 seconds with 192 km/h (119 mph). The top speed is 303 km/h (188 mph), which is quite good for big four-door coupe.
Porsche are also unveiled two Cayenne ALMS Emergency Response Vehicles which will be on stand-by in case there's any trouble at any of this season's races.
There are no further details about the special vehicles, but the company will release more data, soon.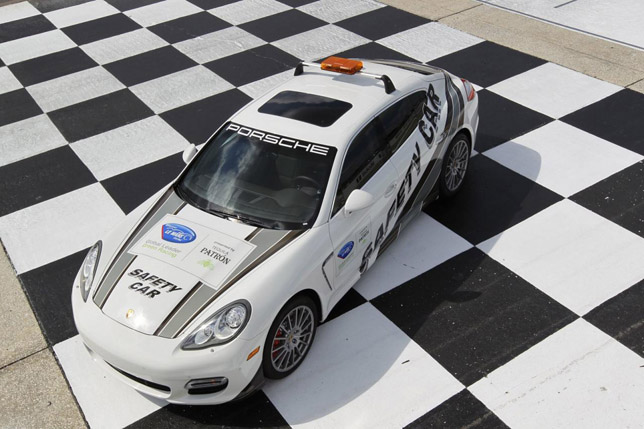 source: Porsche