Porsche Panamera Turbo by Overdrive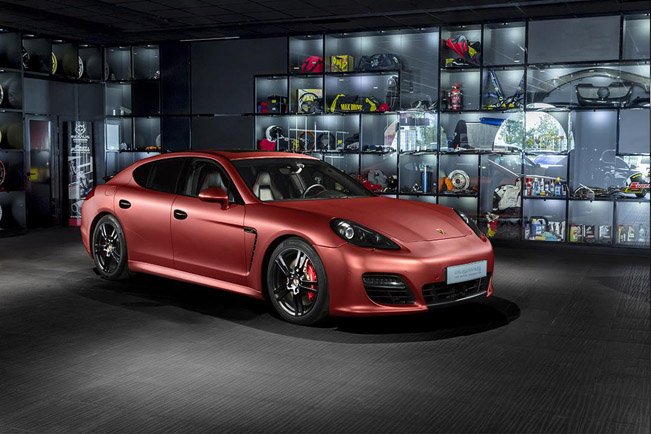 Overdrive has presented their latest project based on Porsche Panamera Turbo. The Bulgarian tuning company has given the stylish four-door coupe an attractive red aluminum wrap. The sports car is really stunning and will be easy distinguished among the other vehicles.
Panamera Turbo rolls an enormous 19" alloy wheels fitted with performance tires in size 255/45 ZR19 and 285/40 ZR19 (front/rear). Porsche Panamera Turbo is powered by a 4.8 liter twin-turbo V8 with 520HP (382 kW) at 6,000RPM and 700Nm (519 lb-ft) at just 2,250RPM. 0-100 km/h in 4.2 seconds and a top speed of 305 km/h (189 mph). The curb weight is 1,970 kg.
Other special features include a complete sport exhaust system and LED headlights provided by TechArt. The engine received a slight tuning package boosting it from 520HP (382 kW) to 580HP (426 kW). So the acceleration to 100 km/h will be cut with around 0.2 seconds and the top speed will be around 315 km/h (195 mph).
The fuel consumption is just 10.3 liters / 100 km on combined cycle, which is exceptionally good considering the astonishing performance and the heavy weight of the four-door coupe.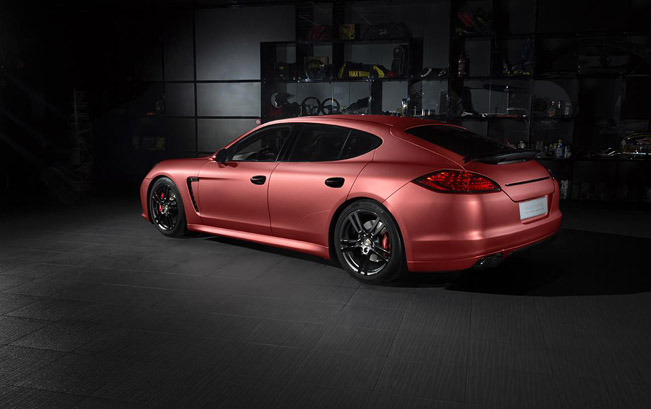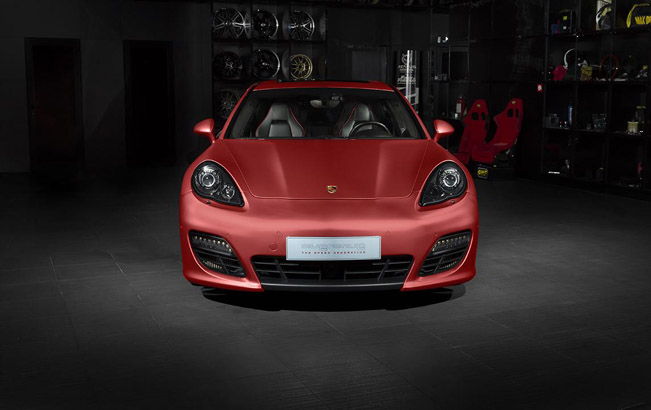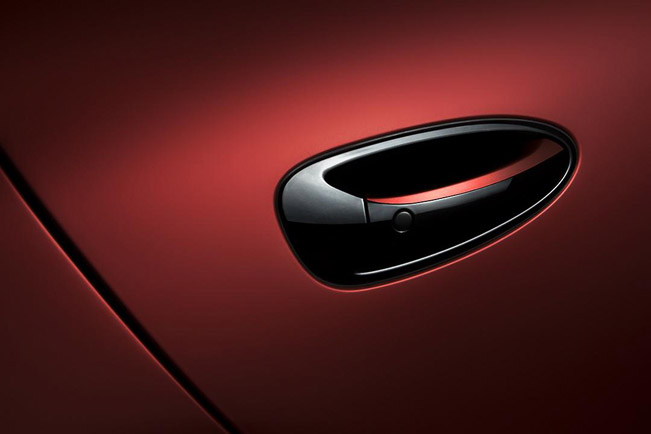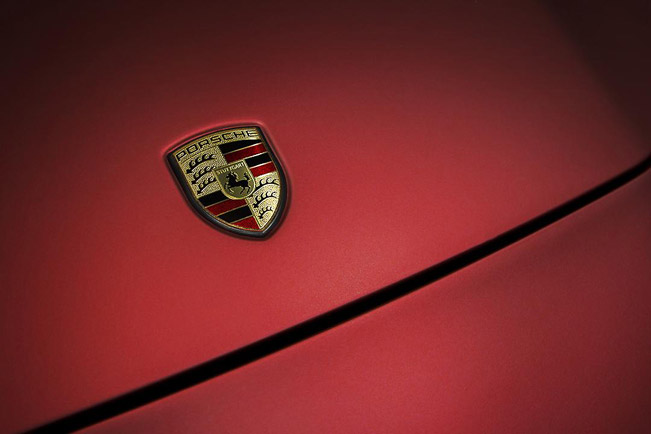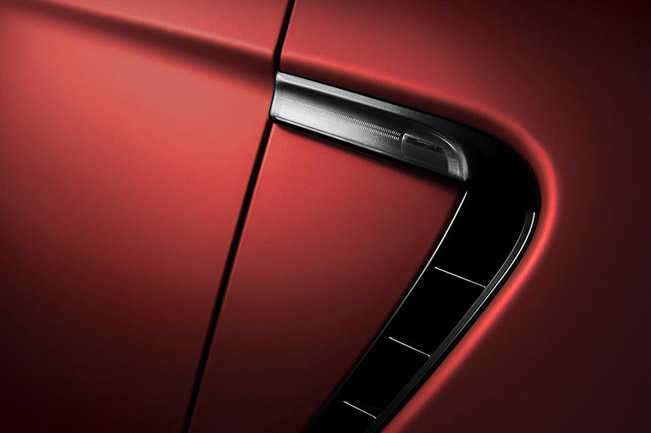 Source: Porsche