Switzer Porsche Panamera Turbo
Switzer Performance has introduced a new tuning package for the luxurious sports saloon Porsche Panamera Turbo. The project name is P680  and as you may suggest, the number means the horsepower.
Switzer Panamera P680 boosts the mighty 4.8 liter twin-turbo V8 up to 680HP (507 kW) and staggering 970Nm (716 lb-ft) of torque. The power improvement is significant, because the stock variant of the car produces "just" 500PS. So, Switzer Porsche Panamera Turbo will be capable to chase the new BMW M5. Still, M5 F10 is expected to have tuning packages as well, because of its brutal 560PS twin-turbo V8.
Switzer Panamera P680 accelerates from 0 to 60 mph in 3.5 seconds and the top speed is way over 200mph barrier – 346 km/h (215 mph). Nice!
The price for this additional 189PS is not little – $22 000 as the performance package includes two new turbochargers, a custom intercooler and a revised ECU.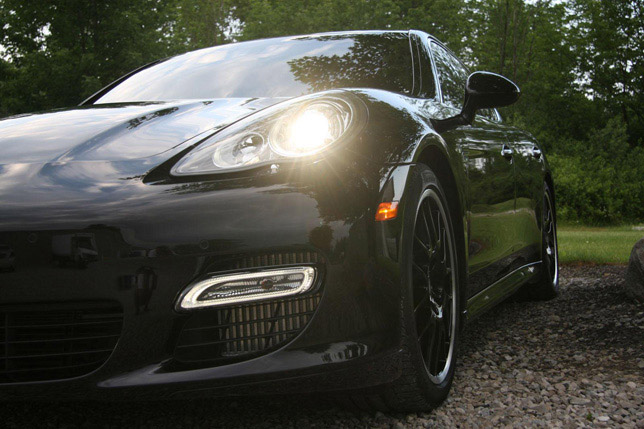 Source: GTSpirit