Mecum Auctions reveal a super-rare 1958 Porsche Spyder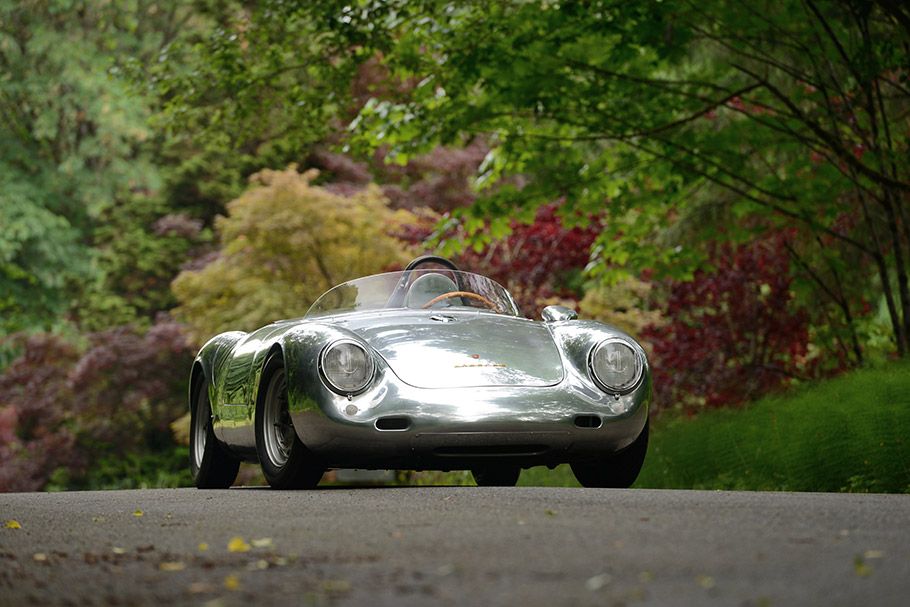 Porsche 550A Spyder is one of these vehicles that ranks among the all-time royalty at the head table of the whole Porsche history. And in this particular lineup there exactly 39 units of a particular model that are famous not only with their rarity, but also with their capabilities – the model is a three-time race winner during the 1958 race season and will be showcased at the Daytime Auction in Monterey, California.
The 1958 Porsche 550A-0141 Spyder has managed to earn three wins at the maiden 1958 season with driver Ernst Vogel who also happened to be a virtuoso composer and professional pianist. His racing career is also marked by numerous achievements and victories. After competing in European racing events, the 550A-0141 was returned to Porsche KG, skillfully reconditioned and then sold to Connecticut Porsche dealer and road-racer Harry Blanchard.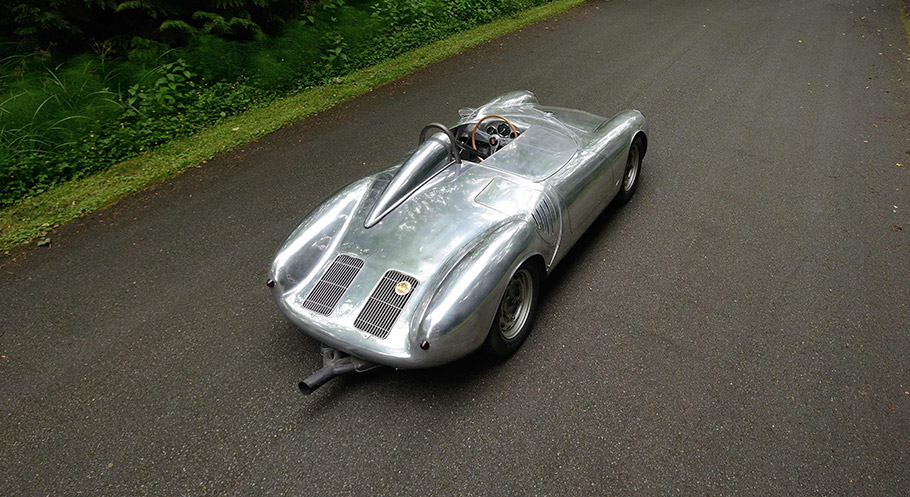 In more recent years, the vehicle is owned by Porsche enthusiast Steve Terrien of Issaquah, Washington who located the vehicle in a warehouse back in 1984. And for the next 30 years, the vehicle has undergone remarkable restoration process that was done to the exact standards with skillful experts. The vehicle has accrued fewer than 600 miles of casual driving since glory years and at the moment it is in optimal condition.
SEE ALSO: Fostla.de reveals a pretty sexy Porsche Panamera
Now the auction is open to buyers, sellers and spectators – we are eager to know who the next owner of this exclusive vehicle would be! Stick with us for further details!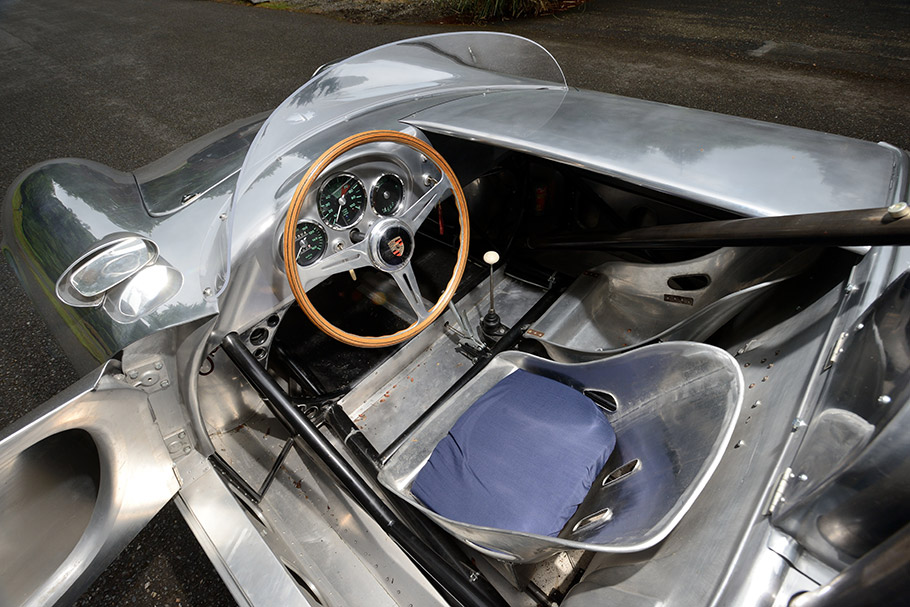 Source: Mecum Auctions