Prior Design BMW 6-Series Aerodynamic-kit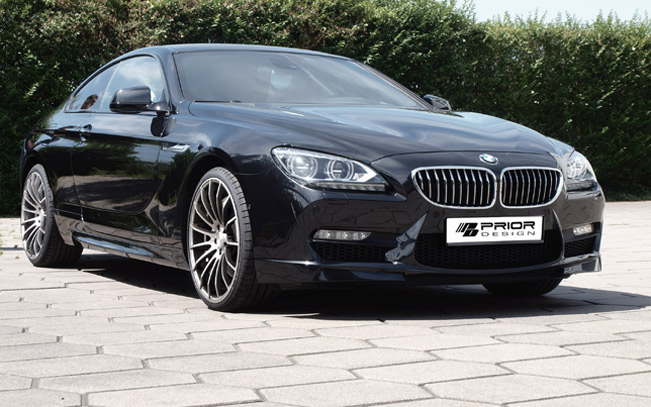 Introducing the Prior Design aerodynamic kit for the new BMW 6-series. It's largely unnoticeable, we admit, but the good news is that aftermarket shops are slowly starting to integrate the BMW F12/F13 series.
Yes, close to 3000 Euros ($3,719) is a lot of money for a bunch of plastics with a fancy name (Dura-Flex). You get a Prior Design PD6 front bumper, a PD6 rear bumper and two PD6 side skirts and that's it. No options, no nothing.
The BMW itslef on the other hand may have more to offer. If we are talking about the top of the range 650i, we get 407 hp generated from BMW's N63 V8 engine. That means an acceleration from a stand still to 100 km/h in just under 5 seconds. The top speed is limited to 250 km/h while the max torque is 600 Nm at 1750-4500. All impressive figures that deserve a more thourough treatment from aftermarket dealers. Hopefully, we are getting there.
Source: Prior Design