Prior Design BMW F30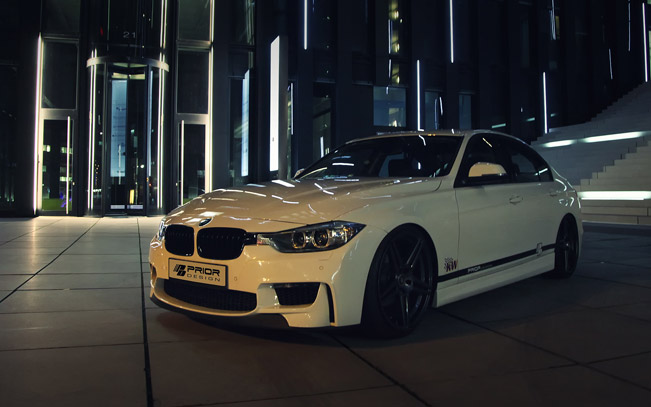 Prior Design has announced their latest project. It is based on the all-new 3-Series – the F30. The aggressive BMW is now even more special. It comes with several styling updates giving more individuality and style.
The complete aerodynamics package by Prior Design for BMW F30 is made from Dura-Flex, which is a high-quality material, characterized by excellent surface structure that provides sufficient flexibility and stability.Aerodynamic parts are easy paintable as well.
The 3-Series F30 front bumper is priced at €699, the rear bumper is also €699, the pair of side skirts are just €329 and the trunk lid spoiler is €229.
The package will fit all BMW 3-Series F30 models.
Source: Prior Design