Prior-Design with Wide-Body Conversion for Mercedes-Benz GT S

Prior-Design Mercedes-Benz GT S PD800GT seems like a name of a sophisticated project, which craves for attention and praise. The simple fact that it is based on the Mercedes GT S makes it preliminary special. And by adding the PD800GT Wide-Body kit, Prior-Design specialists have made it even more attractive.
Some Serial Facts
Why we do care about the stock details. Because under the hood of the Mercedes GT S, sleeps the untamed beast called 4.0 liters V8 petrol engine. Equipped with bi-turbo charger, the horses it boasts are no less than 510 hp (375 kW) and 650 Newton meters (480 lb-ft). The top speed is measured at 310 kmph (192 mph).
SEE ALSO: Godzilla is Back: Meet Prior-Design's 720HP Nissan GT-R
Why PD800GT is Perfect for the GT S?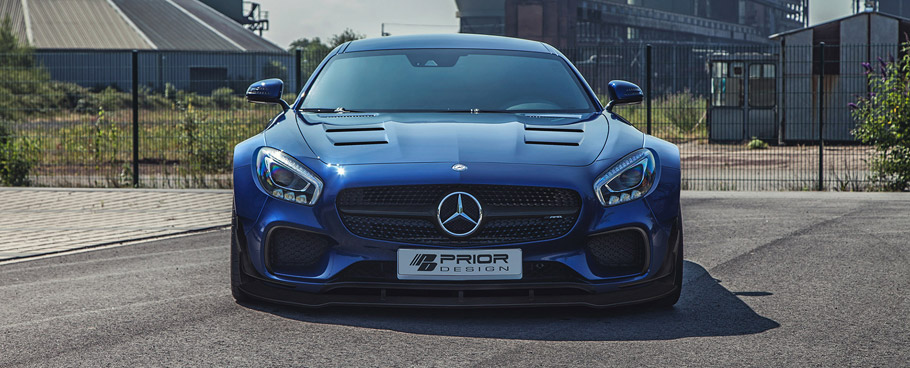 The Wide-Body aero kit adds some cool goodies to the exterior appearance of this Mercedes GT S. At the front we see add-on spoiler and two air intakes. Front widenings and cupwings are also present. The sides of the car are characterized by the brand new custom side skirts and add-on spoiler.
At the rear we have in-house made diffusor accompanied by rear trunk spoiler and rear widenings. But what we haven't mentioned is that all parts are made by from quality Fiberglass-Duraflex mix. This material provides on of the best surface finishes and is also extremely flexible.
Now, tell us what do you think about this project?
Source: Prior-Design