Prior Design Mercedes-Benz SL R230FL PD Black Edition V2 Widebody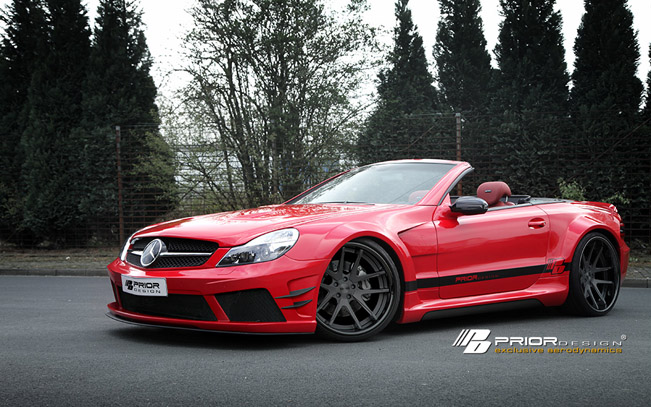 Prior Design Mercedes-Benz SL R230FL PD Black Edition V2 Widebody is the latest conversion of the tuning company Prior Design. It has equipped the Mercedes-Benz SL R230FL model with brand new PD Black Edition V2 Widebody aerodynamic-package and thus making it even more competitive.
Although the new body kit undergoes current development, some details have been just released. The main material used here for instance is high-quality Dura-Flex FRP (Fiber Reinforced Plastic).
This material is characterized by an excellent surface finish which delivers enough flexibility combined with high stability. In addition it allows easier and inexpensive painting. The fitment is excellent because no modifications or alterations are needed for the parts.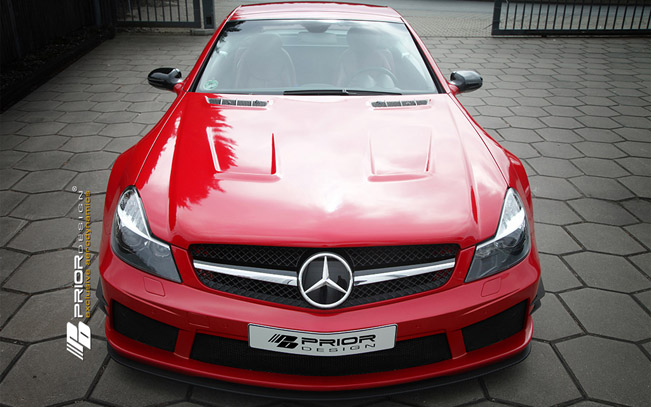 Mercedes SL [R230] PD-BlackEdition V2 Widebody PRIOR-DESIGN Aerodynamic-Kit consists of the following:
BlackEdition V2 front bumper
BlackEdition V2 front lip spoiler (for BlackEdition front bumper)
BlackEdition V2 side skirts
BlackEdition V2 rear bumper
BlackEdition V2 rear diffusor
BlackEdition V2 front fenders
BlackEdition V2 rear widenings
BlackEdition V2 front bonnet
BlackEdition V2 mesh grille inserts
Mounting material
TÜV parts certificate included
As an option, Prior Design offers BlackEdition rear trunk spoiler.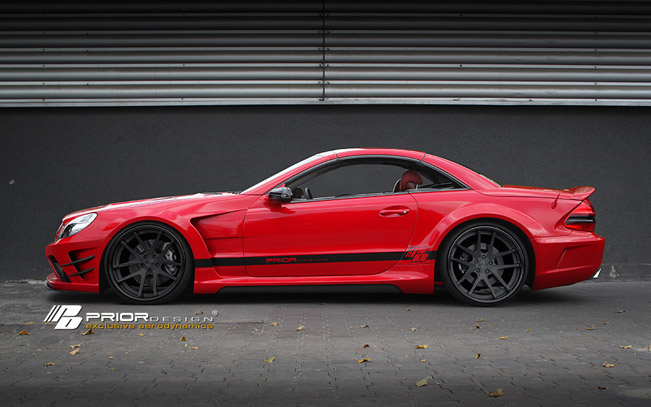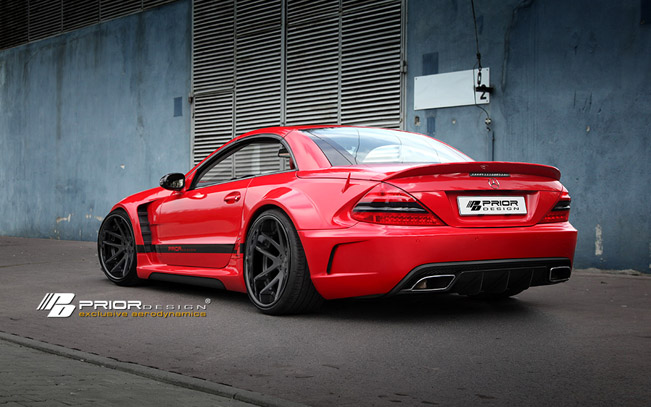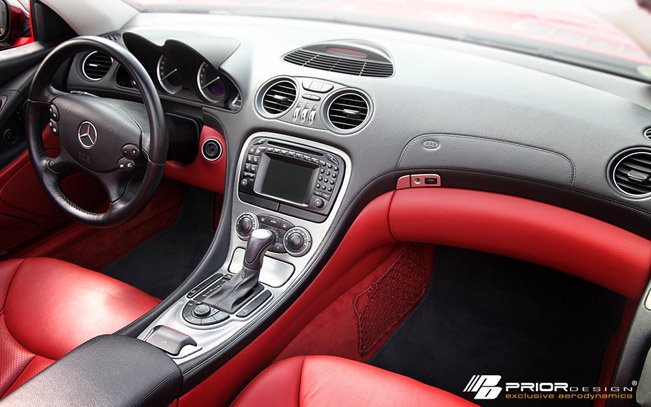 Source: Prior Design