Prior Design Range Rover Body Kit
Ancient gods need accessories as well. That's why we've got news from Prior Design for they have given the iconic Range Rover (2002-2005) a makeover. We are talking about nothing more drastic than a simple body kit but that's what Prior do and they do it best.
It really is simple – a front bumper, side skirts and a rear bumper. The overall kit does make the Range Rover loose its off-road appeal but since when SUV's have been for dirt roads? Today, it's all about the urban look – a sense of security on the rough asphalt, the elevated stance in a traffic jam, the mind-boggling gas station receipt (wait... that's not a plus). Anyway. Prior have given this particular Range Rover something that will make it stand out from the other icons and there are a lot of them.
Back in the days, these Range Rovers used Jaguar derived V8 engines which, at best, had 5.0-liters of displacement, 503 hp and 625 Nm of Torque – so not that ancient after all. They were, and still are the ultimate statement of clout.
All Prior Design products are made from a Dura-Flex FRP (Fiber Reinforced Plastic) material – sturdy, flexible and paint-friendly. The whole package will set you back with around 2,280 Euros ($2,971)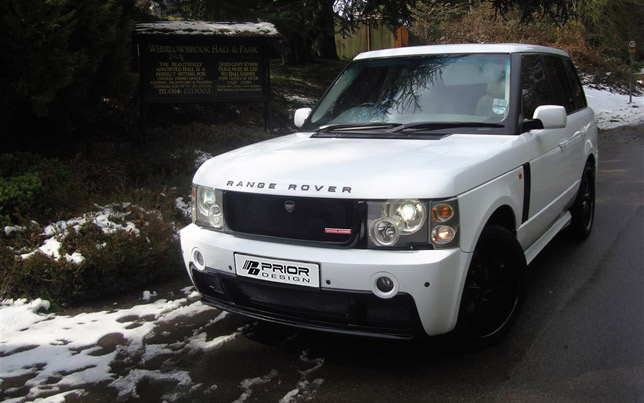 Source: Prior Design