Prior Design Range Rover Evoque PD650 Equipped With Widebody Aerodynamic-Kit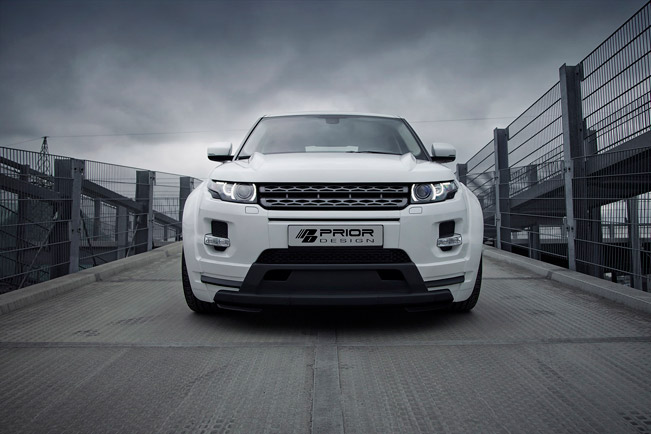 The tuners at Prior Design have just unveiled their latest project. This time under their attention is the exceptionally beautiful Range Rover Evoque in white exterior color. The vehicle's stance is even more purposeful and impressive thanks to the new widebody aerodynamic kit it is equipped with.
All of the elements included in this transformation are made of a quality Dura-Flex FRP. The latter abbreviation stands for Fiber Reinforced Plastic and as we have seen so far it is extensively used by Prior Design. The reason for this is that this material is characterized by an excellent surface finish which delivers enough flexibility. In addition it also offers high stability.
Under the hood of this Range Rover hides the 2.2 TD4 litre diesel engine, which is capable of producing 150 horsepower (110 kW). The unit is mated to a six-speed manual gearbox. But to go even further into details, the tuning brand have included in their PD650 Widebody Aerodynamic-Kit the following equipment: PD650 Front and Rear Add-On Spoilers, PD650 Front and Rear Widenings and PD650 Side Skirts.
Undoubtedly, the vehicle looks even more individual and will bring the attention immediately when seen.
Source: Prior Design