Prior Design Widebody For The W219 Mercedes-Benz CLS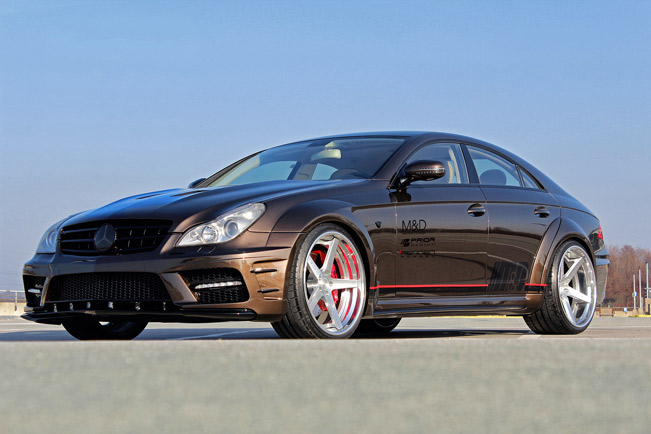 Prior Design are back with...an old-ish Mercedes-Benz CLS? The W219 went out of production almost 4 years ago to make way for the future. Apparently, however, it still makes sense for Prior to be releasing "widebody" kits for them.
And this one here takes the cake for ostentatiousness – dark coppery paint job with eye-blindingly red lines on the sides, company decals, and tires bigger than the rings of Saturn. And that's not even counting the flaring wheel arches.
Yes, both of the front fenders have been replaced while the rear ones have received a noticible widening. There's also a Prior front bumper and one at the back as well. The side skirts are also new and apparently there's an add-on piece for the hood. In other words, the same old Prior story: expensive plastic bits (okay, "dura-flex fiber reinforced plastic" bits). That will be $8,000, please
Still, quite the shocker, isn't he?
Source: Prior Design