Latest Prior Mercedes SL Black Edition
In response to current events (the arrival of the all-new SL), Prior Design are widening their portfolio. This particular program, the PD-BlackEdition Widebody, still concerns the old, face lifted R230 SL. And we have actually seen this before, but lo and behold, a new photo shoot has been made.
Not having to do anything with AMG Black series, this PD-Black Edition Widebody kit consists of a multitude of aerodynamic parts which greatly alter the SL's stance. There's a Black Edition front bumper and a spoiler for it. The side skirts act as an extension for the front bumper and at the back we have another Black Edition bumper with a ferocious looking diffuser. Most kits would refrain from reaching out to anything else, but the PD-Black Edition Widebody dares to replace the front fenders with ones that have more flare in them. Additionally. the rear has been widened as well. There are mesh grill inserts here and there and the hood is new. As an option, one can go for the trunk spoiler which costs $795
Every part from the kit is TÜV certified and made from quality Dura-Flex FRP (Fiber Reinforced Plastic) – flexible and paint friendly. All materials need for the fitment process are also included. Should an SL be pre-2008, one has to convert it to post-2008 (MOPF II). That can also be done by prior. The price for the kit however, is a bit steep – $17,130 (excluding the spoiler). What do you think? Worth it?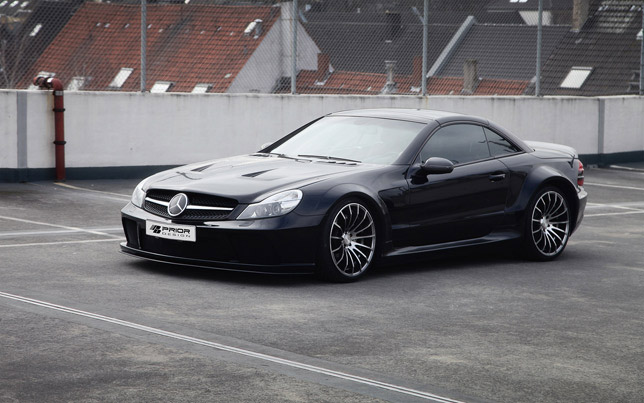 Source: Prior Design