Production Launch For the New Skoda Fabia Estate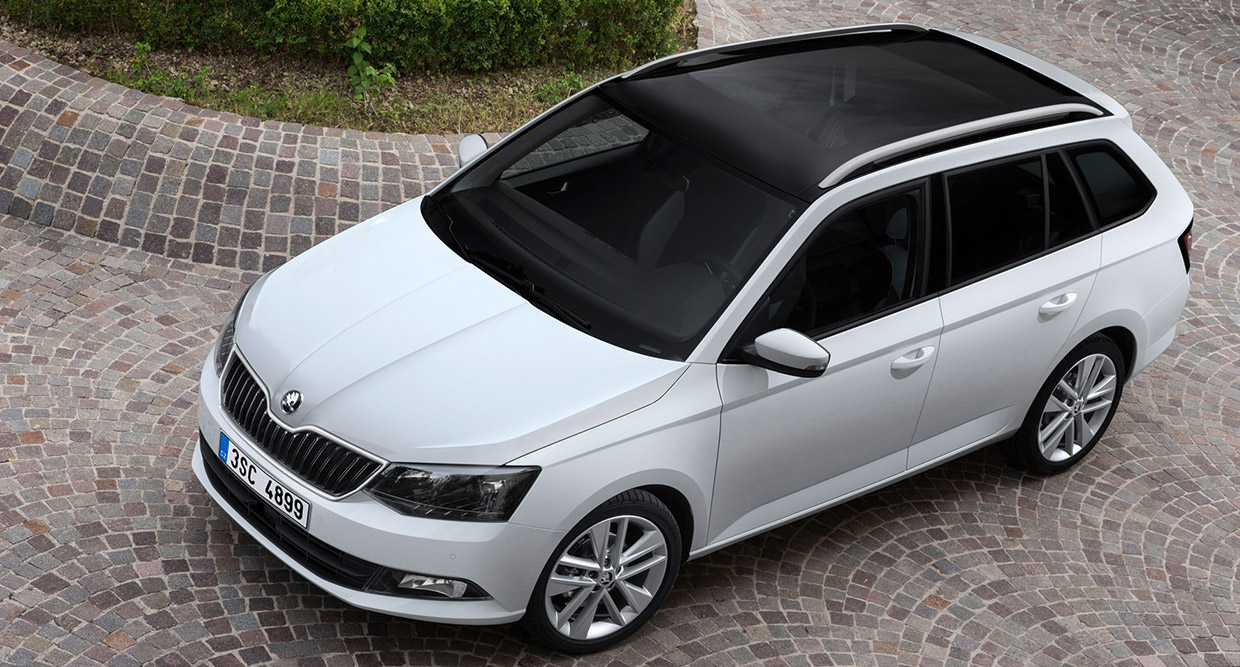 The new Skoda Fabia Estate is expected to set new benchmarks in terms of eco-friendliness, connectivity, practicality, convenience and spaciousness. The entirely reworked third generation model is the most famous one in its range.
The small car establishes new standards in relation to fuel consumption and CO2 emissions. It really sets some exclusive results because the vehicle consumes up to 17% less fuel than the second-generation model. Which is an advancement really. Yet, the most economical version will be the new Fabia Estate GreenLine which will be introduced in the second half of 2015. Its consumption is estimated at 91.1mpg combined and CO2 emissions of 82 g/km.
Back to the Fabia Estate now. The car offers advanced safety, comfort and infotainment systems thus including the innovative MirrorLink technology which is able to project smartphone apps, like sat-nav, on the infotainment system screen. Another new functional 'adoration' is the SmartGate technology. Using it, the driver will be able to access the information on the vehicle and to display and save it on his or her smartphone via special apps.
Exteriorly, the Skoda is highlighted with some dynamic and edgy proportions which demonstrate a subtle interaction between light and shadow. This interplay results in underlining the rigid appearance of the Fabia Estate. What is more, despite its size, the car conveys more than enough space for up to five passengers which brings sufficient comfort. The boot has the largest capacity in its segment at 530 litres (1395 litres with the rear seat folded down).
The new Skoda Fabia Combi will be officially launched in January 2015, with a UK launch happening in March.
Source: Skoda