Skoda Introduces Combi ScoutLine to Fabia Range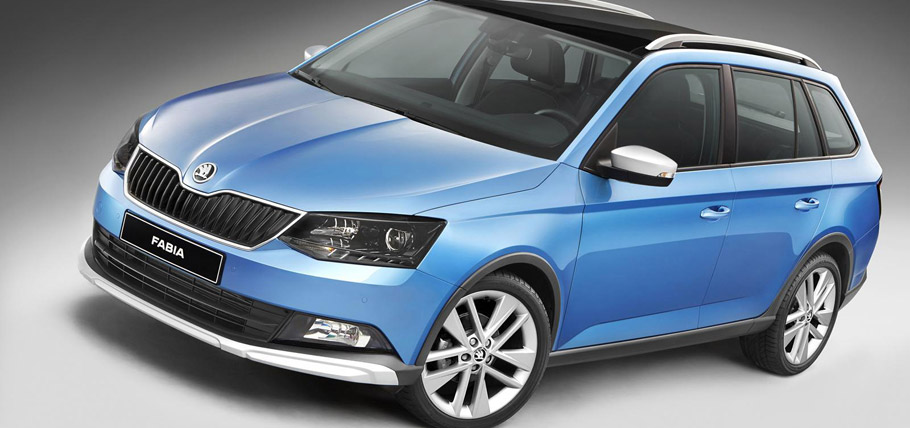 Skoda Fabia Combi ScoutLine is the newest addition to the ScoutLine family. The model will be added to the range in early 2016. With its striking off-road appearance and distinctive plastic panelling as well as stylish alloy wheels, it is set to attract many new buyers.
In addition, the new model will offer more versatility for future Fabia 'wanna-be' buyers. By the way, the third generation Fabia has already attracted 20% more customers in its first nine months of sale. This is of course, when compared to the same period last year.
SEE ALSO: SKODA Octavia RS 230 Comes With Even More Sporty Additions!
Exterior Appeal
If you ask what is so special about this Fabia Combi ScoutLine, we have to tell you that it features more than you can expect of a vehicle positioned in this class. First, it has an exciting and adventurous appearance. The distinctive plastic elements mentioned above include highlights on the front and rear bumpers.
The fixtures for instance are finished in matt-black, while the integrated underride protection elements - in reflex-silver. Plastic paneling goes also for the doorsills and wheel arches, but the color is matt-black lacquer. The exterior mirror housings are finished in reflex-silver for a plash of a contrast, while the fog lights and the silver-painted roof rails add to the off-road appearance.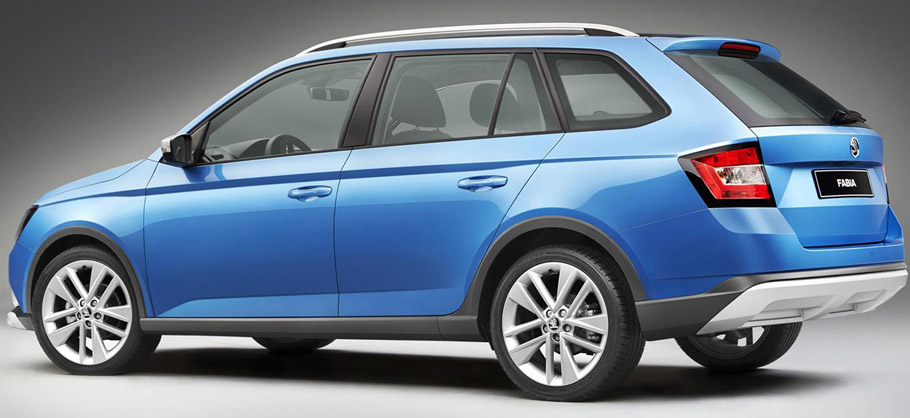 Adding to its appealing exterior, the Skoda Fabia Combi Scout Line rides on 16-inch alloy wheels in 'Rock' design or 17-inch alloy wheels in 'Clubber' design. Skoda is also offering the customers to choose of three petrol (55 kW, 66 kW and 81 kW) and three diesel engines (55 kW, 66 kW and 77 kW).
Interior
Fabia ScoutLine can stand proud with its generous interior. Skoda says that it has the largest boot in its segment. This boot is also highly functional with up to 17 practical 'Simply Clever' solutions. The company did not reveal any more details, but we are definitely eager to see the Fabia ScoutLine soon on the market!
Source: Skoda