2013 Puritalia 427 - first images released
The first images of the exciting 2013 Puritalia 427 have just been released and they convey the message that the car was inspired by the classic body shapes of the iconic 1965 Shelby Cobra. Of course, the Puritalia has an updated modern style and enhanced by the distinctive Italian design fingerprint.
The Puritalia 427 is a light and powerful 2-seater roadster, which will offer the lucky customers the best driving experience, great levels of comfort and daily driving use.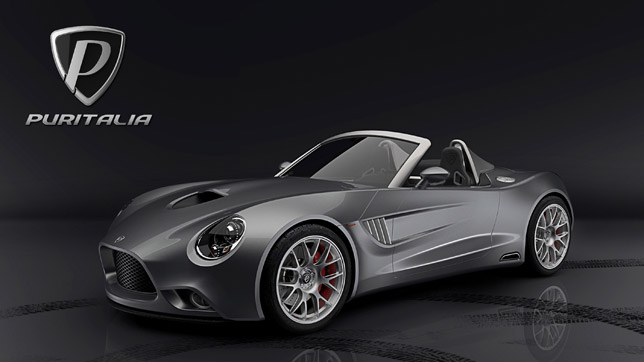 2013 Puritalia 427
The car will be officially revealed to the world in the next year and will be produced in limited run of 100 units. It will be made available for those who are interested in purchasing through direct factory orders and a selected network of international dealerships.
Puritalia Automobili builds only exclusive Italian sport cars, which are designed for purist drivers and car enthusiasts. The cars are only handmade and in limited series, and are embodiment the Italian traditional craftsmanship.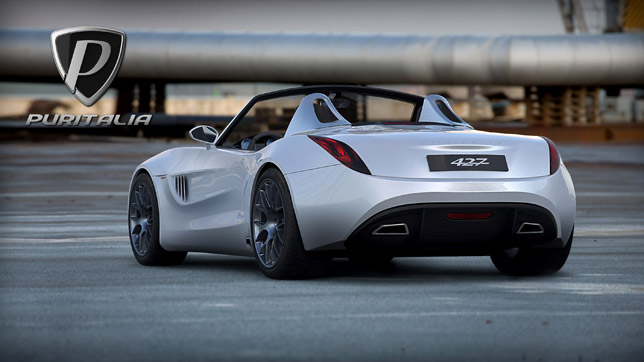 2013 Puritalia 427
2013 Puritalia 427 Specifications:
| | |
| --- | --- |
| DIMENSIONS | L.171.259 in - W.76.850 in - H.49.409 in Front Track 62.598 in - Rear Track 62.992 in Wheelbase: 102.401 in - Weight: ~ 2403 Lbs (50/50) |
| CHASSIS | Aluminum semi-monocoque with Chromoly steel tubular subframes. |
| BODY | Roadster 2 seats - composite and carbon fiber body panels |
| ENGINE | Front mounted V8 5.0L 32V DOHC Ti-VCT Aspirated: 445Hp @ 6500rpm - 530Nm @ 4250rpm Supercharged: 605Hp @ 7000rpm - 640Nm @ 4500rpm |
| TRASMISSION | Rear wheel drive - 6 speeds manual transmission - Twin disc hydraulic clutch Limited Slip Differential - Aluminum driveshaft |
| SUSPENSIONS | Four-wheel Independent - Unequal length double wishbones with anti-dive and anti-squat geometry - two-way adjustable mono-tube shock absorbers - adjustable stabilizer bars |
| BREAKES | Hydraulically powered brake booster Front: Brembo 380mm/32 6 pistons Rear: Brembo 345mm/28 4 pistons |
| TIRES | Pirelli Pzero - Front: 275/35R19 - Rear: 335/30R20 |
Souce: Puritalia