Racing One GmbH Ferrari 458 Competition for Track Use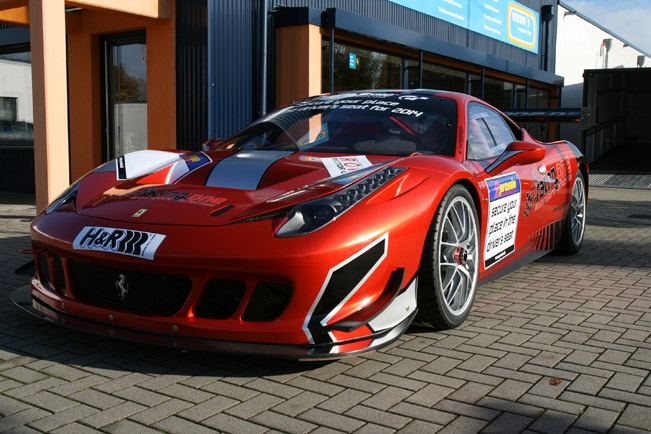 Here we have Racing One, aftermarket experts from Germany, shamelessly flexing their engineering muscle with this strictly-for-the-track Ferrarri 458 called the Competition. There's nothing wrong with some eye-candy, right? Anyone up for some exposed carbon-ceramic?
This stripped-out 458 has been built specifically to comply to different race challenge requirements and thus its power output can be as much as 620 hp. That's almost 60 more than the standard car with the otherwise same engine setup – 4.5-liters of V8 goodness. Specifically tailored for performance, the 7-speed gearbox is at the reach of your fingertips with the custom Getrag rocker switch. There is little else inside that can distract you – no carpets, exposed hinges and welding marks. The center console holds only the ignition and, rather surprisingly, the A/C controls. That's right, even though the Competition has been completely devout of it's luxuries, the Racing One team has still managed to squeeze in an air-conditioner. That's even more impressive when you consider the overall weight of the thing: 1,220 kg as opposed to 1,485 kg as it would normally be.
The pictures also suggest a KW coilover kit for optimum traction. All the while, a custom made aerodynamics packet works its magic for better balance and efficiency. Not to mention that the the wheel housings can now hold even larger slicks. And just look at the size of that rear-wing. You can land an F-15 jet on it... with a bit of imagination.
Source: Racing One GmbH